V12 Engine Confirmed For Ferrari Purosangue SUV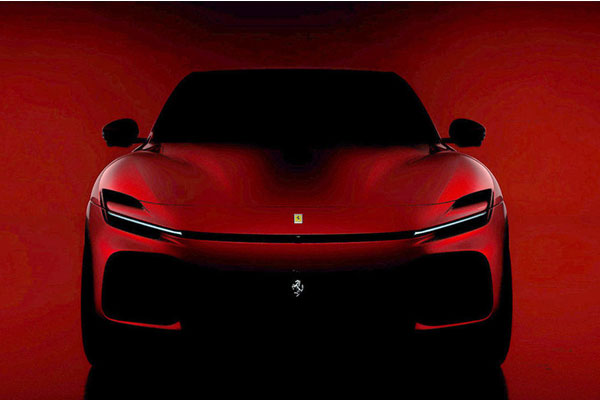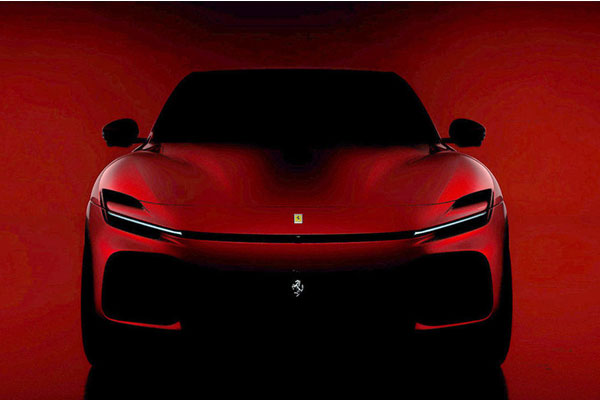 Ferrari president Benedetto Vigna stated that the next Purosangue SUV will have a V12 engine.
"We've tried a few different things. It was evident that the V12 was the best option for the market in terms of performance and driving pleasure "According to Vigna, the Purosangue will be unveiled in the next months.
His remarks follow the release of a video by Ferrari announcing the development of a new V12-powered Ferrari, sparking discussion as to whether it was referring to the Purosangue or the unidentified successor to the Ferrari 812 Superfast.
Before Vigna confirmed the announcement, the company mentioned "our new thoroughbred's lineage," which implied that it would be the SUV because the car's Italian name translates to thoroughbred. It's unclear whether this will be the same 6.5-litre engine used in the 812 Superfast.
"The V12 has always been an intrinsic part of Ferrari DNA," Ferrari continued. It's a tribute to our history as well as a sign of our never-ending quest for greater levels of performance and pure driving feeling."
All future Ferrari vehicles will be developed on two unique architectures, one for mid-engined supercars like the Ferrari 296 GTB and the other for front-mid-engined GT-style cars like the new SUV.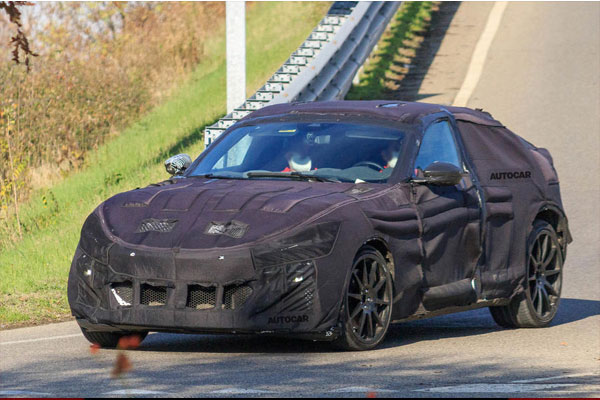 All future Ferrari vehicles will be developed on two unique architectures, one for mid-engined supercars like the Ferrari 296 GTB and the other for front-mid-engined GT-style cars like the new SUV.
V6, V8, and V12 engines, with or without hybrid assistance and a transaxle dual-clutch automatic gearbox; rear or four-wheel drive; and two, two+2, or four-seat cabins from variable-wheelbase lengths are all possible with both architectures.
The SUV will be a four-seater with a length of roughly five metres, with a high ground clearance likely achieved through height-adjustable suspension and an anti-roll system to allow for exceptional on-road characteristics and some off-road performance.
The car's design has been officially previewed in only a front-end shot that gave little away, but leaked images earlier this year provide a better look at the Purosangue's overall design.
"I'm convinced on this car and the technical concept," Ferrari's then chief technical officer, Michael Leiters, told Autocar in 2019. "I think we've found a concept and a package which is on one side a real SUV and will convince SUV customers to buy it, but on the other side there's a huge differentiation of concept to existing SUVs."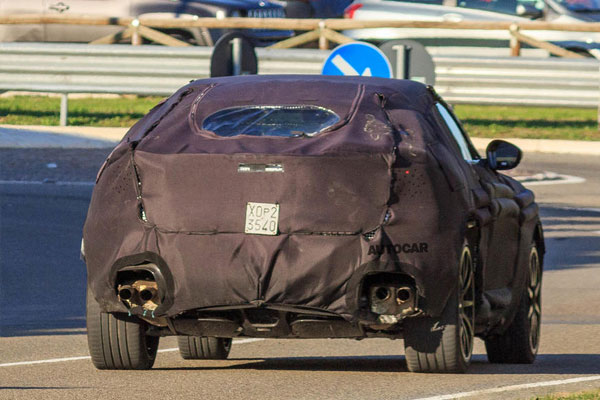 That concept is based on Ferrari's ability to combine a bespoke architecture (as opposed to one shared across a larger group, such as the Volkswagen Touareg and Audi Q7-derived MLB platform used by the Bentley Bentayga and Lamborghini Urus) that gives the car not only Ferrari levels of performance and dynamic ability, but also the space, comfort, and user-friendly cabin that an SUV requires.
"The difficulty for Ferrari is to create a new sector," Leiters remarked. "Our positioning is always razor-sharp. It makes it easier to build cars in a systematic, concentrated manner and to make trade-off decisions.
"The trade-off decision is totally different for us here. We will have totally new engineering challenges."
Plug-in hybrid technology is also set to feature as pressure grows to cut emissions, with the powertrain to be derived from that of the new V6-powered Ferrari 296 GTB, though a version of the electrified V8 used by the SF90 is on the cards.
"SF90 is a new product with so many new innovations on the car. Then we find the elements to go onto other cars," said Leiters, on the technology transfer from the SF90 Stradale to other models. "The challenge [with the SUV] is a totally different one. There are some innovations to go on, but our organisation has learned to do innovation," he added, in reference to the likelihood of the Purosangue featuring innovations of its own.
All Ferrari GT models, including the SUV, will receive an entirely new interior design based on the company's "eyes on the road, hands on the wheel" philosophy. A new steering wheel design, new infotainment, a head-up display, new gauges, new methods to operate cabin controls, rear-seat entertainment, and enhanced entry and egress will be among the highlights.