Moment An Overturned Tanker Exploded While People Were Scooping Petrol In Colombia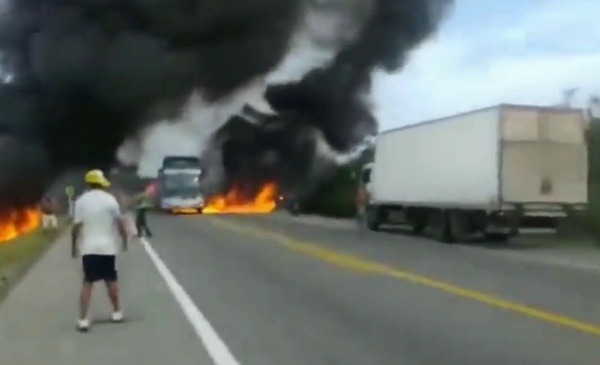 This is the moment an overturned fuel tanker exploded in Colombia while people were scooping petrol from it.
Seven people have been confirmed dead and more than 50 injured.
There are fears that the death toll will rise further.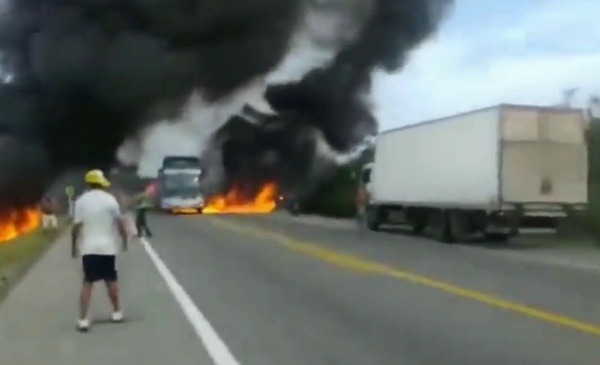 At least seven people were killed and more than 50 injured after an overturned petrol tanker exploded in northern Colombia on Monday.
Crowds numbering over hundred had gathered around the tanker to try to siphon off fuel when the vehicle burst into flames.
A video, which has gone viral, captured the moment that the fully-loaded petrol tanker burst into flames. People around the area were seen scampering for safety after the explosion.
According to reports, the crowd had ignored police warnings of the dangers before the incident happened on the road near the town of Pueblo Viejo on the Caribbean coast.
Private cars and motorcycles were used to take the injured to several hospitals in the area .
Some of the injured have severe burns, and there are fears that the death toll will rise further.