Nollywood Filmmaker, Uduak Isong Oguamanam, Robbed In Traffic In Lagos (PHOTOS)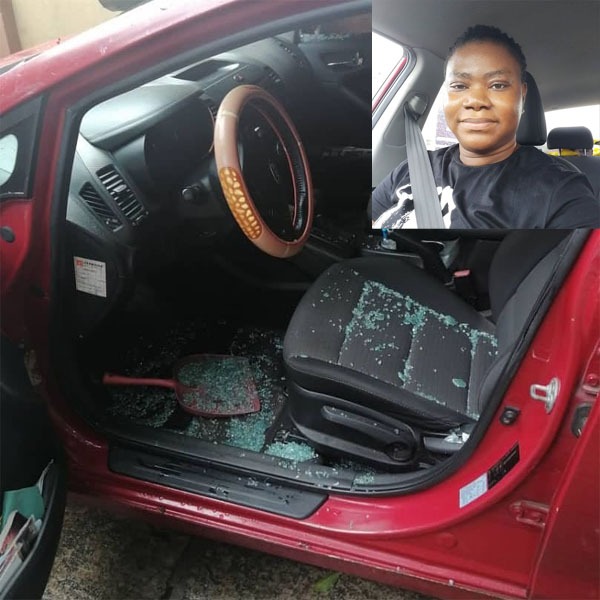 Nigerian filmmaker, Uduak Isong Oguamanam, was recently robbed in traffic in Lagos.
The robbery took place in traffic on the Ojuelegba Bridge in Surulere, last Saturday.
During the course of the robbery, one of the windows of her car, a Kia Cerato, was smashed. This allowed the robbers access to her mobile phone, which was taken away.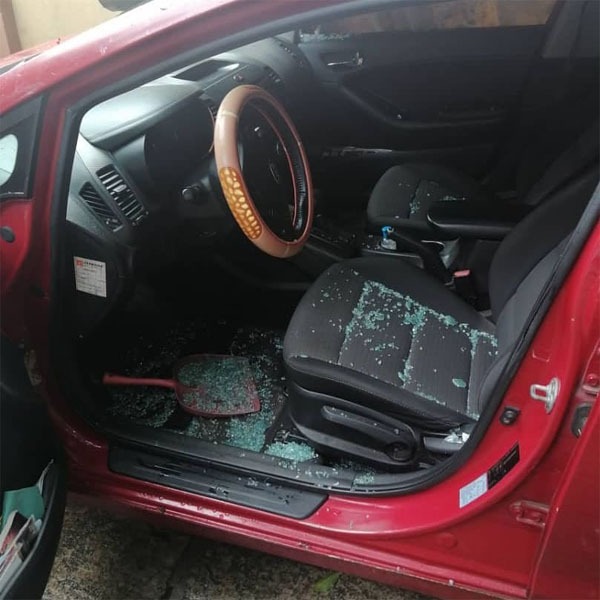 The popular movie producer made this revelation on her Instagram account. In the post, she wrote:
"So I was robbed on Saturday on Ojuelegba bridge (traffic). Windows smashed and phone taken but I'm fine. Only putting this out there to explain why I'm not easily reachable".
Oguamanam also posted a photo of the Kia Cerato with particles of the smashed window glass scattered all over the interior of the car.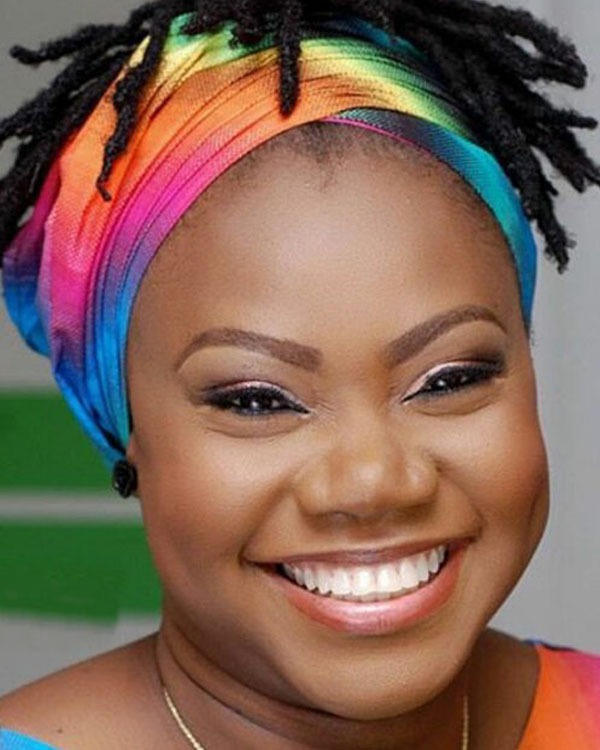 Uduak Isong Oguamanam is a Nollywood scriptwriter, producer and entrepreneur.
She is best known for creating the famous Okon character in Okon comedy series. The series includes Okon Lagos (2011) and its sequel Okon Goes To School (2013), Lost In London (2017).  Actor Imeh Bishop Umoh acted as Okon.  Other films in her kitty include Desperate Housegirls (2015) and Falling (film) (2015). Falling is Isong Oguamanam's first film under her own production company, Closer Pictures, based in Lagos, Nigeria.
In 2012, Isong Oguamanam was chosen by the British Council, Nigeria to the UK-Nigeria creative world partnership programme, in London, UK. She attended the Berlinale Talent Campus, in Berlin, Germany as a result of her screenplay Unfinished Business. She also attended workshops at Raindance in the UK.