Photos Of The Day : The Iconic Mercedes-Benz 300 SL Gullwing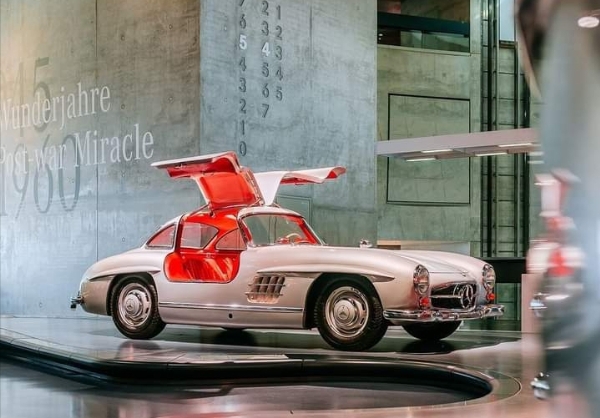 Photos Of The Day : The Iconic Mercedes-Benz 300 SL Gullwing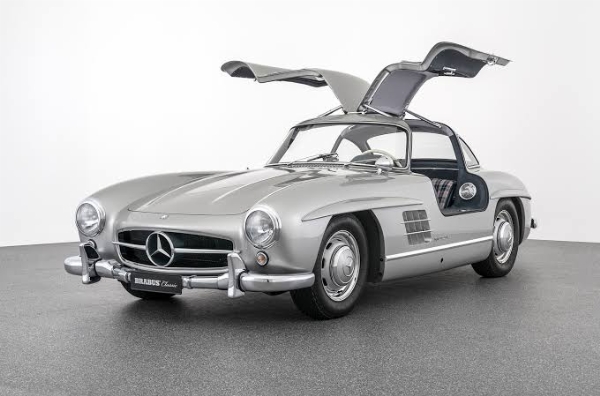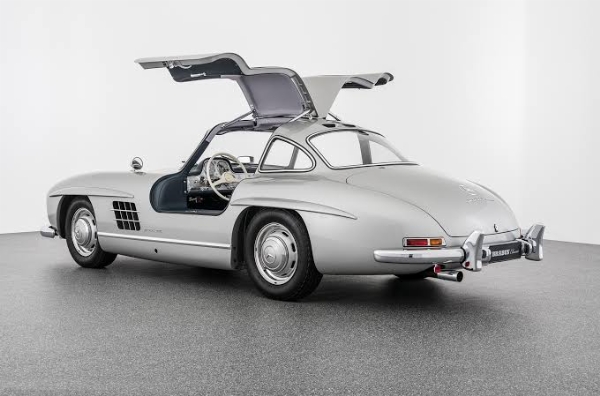 Back in October 2020, a rare 1957 Mercedes-Benz 300 SL Gullwing sports car sold for $1.152 million (N473 million) on car auction website, 'Bring a Trailer'.
The 300 SL, based on the company's 1952 racer, the W194, is a two-seat sports car produced by Mercedes-Benz as a gullwinged coupe (1954–1957) and as a roadster (1957–1963).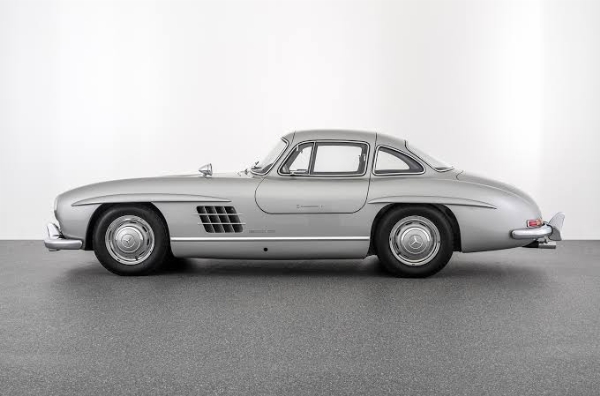 The SL in the models moniker is the short form for "Super-Light" in German, a designation referring to the car's racing-bred light tubular frame construction.
In addition to being the first vehicle to offer a direct fuel-injection engine, the two-seater Mercedes-Benz 300 SL sports car also pioneered the special Gullwing doors.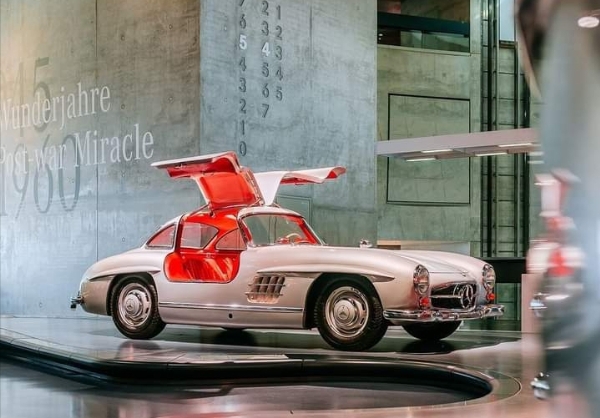 The rare Mercedes-Benz 300 SL Grand tourer, capable of reaching a top speed of up to 263 km/h (163 mph), was voted the "sports car of the century" in 1999. It was both a sports car racing champion and the fastest production car of its time.
The 300 SL was one of four "automotive icons" which former CEO of Daimler Dieter Zetsche said can withstand the test of time, along with the Ford Mustang, Jeep Wrangler and Porsche 911.