Pictorial Happenings At The Recently Inaugurated First Female Auto Mechanic Workshop In Sokoto (PHOTOS)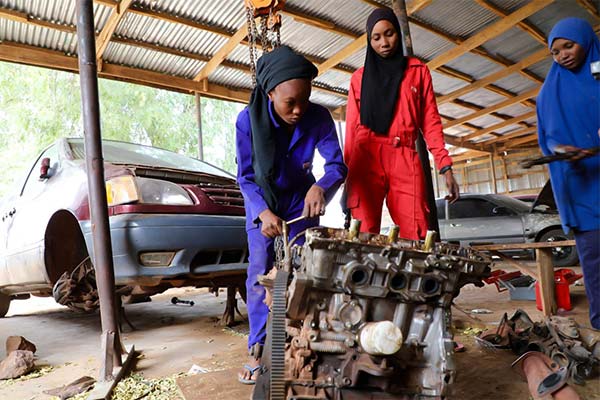 Pictorial happenings at the recently inaugurated First Female Auto Mechanic Workshop in Sokoto State. 
Sokoto Tracker has shared a new pictures of female mechanics at work at the recently inaugurated Nana Female Auto Mechanic Garage in Sokoto State.
In one of the pictures shared, the female mechanics were seen coupling an engine in the workshop. In other pictures, their facial expression suggests that they are fulfilling their dreams.
The pictures were captioned with :
"Pictorial Story: Inside Nana Female Auto Mechanic Garage in Sokoto state, where women are changing the narrative and doing their bit to blur age-long gender lines"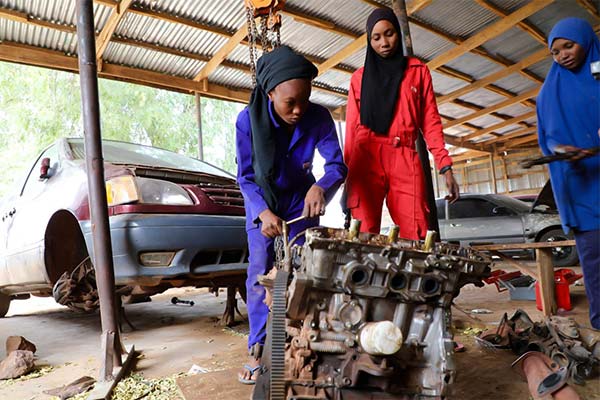 Recall that in March, the Director-General of the National Automotive Design and Development Council, NADDC, Jelani Aliyu, commissioned female mechanic workshop in Sokoto State.
The workshop is a private initiative of NANA Girls and Women Empowerment Initiative, aimed at breaking the gender stereotype in car repairs and maintenance.
Speaking at the occasion, Mr Aliyu congratulated the newly trained female mechanics, urging them to work hard in order to achieve greater heights.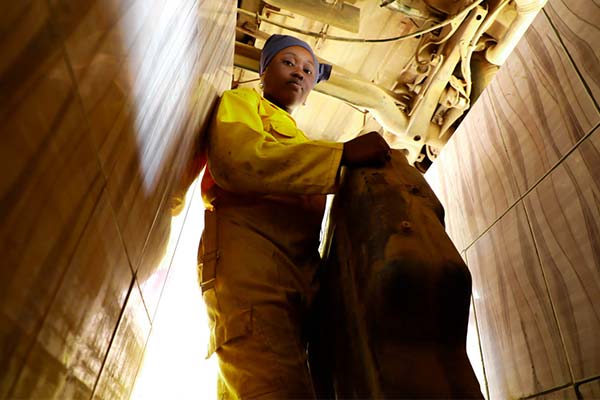 He said: "I am proud that this is happening right here. This is really big, it is the type of news that needs to be read in international magazines and be seen on places like CNN"
Meanwhile, reactions have followed the development. Below are the reactions:
A user, @THE AFRICAN CHILD, advice the government to provide gloves and oyjer safety helmet for the ladies.
"Get them PPEs like hand gloves, safety Boots Helmets and Glasses. They are very necessary"
Another highly impressed user, @Dugabari, said "that's good"
A third user, @Jimoh_Yusuf, added :
"It is nice development but where is their protective boots"