Pilot Intentionally Crashes Plane Into Baby Shower Party In An Attempt To Kill His Wife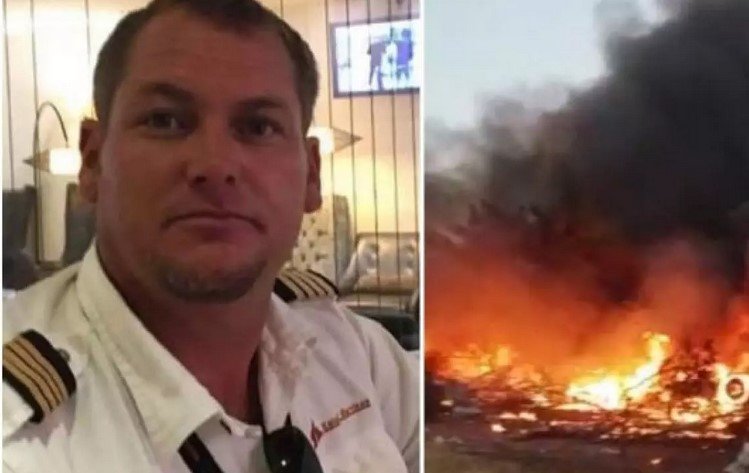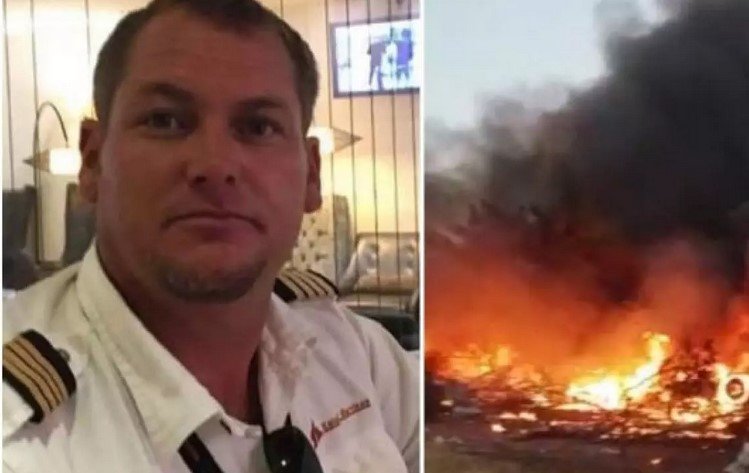 Wonders they say shall never end. Here is another deadly action carried out by a pilot.
A South African pilot who in attempt to kill his wife flew his plane into a clubhouse in Botswana on Friday apparently after an argument with his wife.
One of the consequences of his brutal action is that he lost his life in the crash. The name of the pilot is Charl Vljoen and he worked for Kalahari Air Services.
In a video that went viral, the 2016 Beechcraft Kingair B200 aircraft A2-MBM aircraft is seen flying very low before hitting a structure at the Matsieng Aerodrome clubhouse, leaving nearby vehicles destroyed, with some in flames, News24 reported.
The club said in a statement that Viljoen had been an "uninvited guest at a private function".
In a report by Netwerk24, the couple had attended a baby shower at the club and had a terrible argument. Other guests then proceeded to tell drunken Viljoen to leave.
He left the club in his car and headed to the Sir Seretse Khama International Airport, where Kalahari Air Services is based. He finally came back prepared for total destruction.
"Matsieng Flying Club members sensed that the pilot might have had an ulterior motive at the time and ordered an immediate evacuation of the club premises by the approximately fifty attendees. The final extreme low level run by the aircraft along runway 36 resulted in an impact with the Matsieng Flying Club facility at ground level," it said.
Please, let's not be like this pilot. We have to learn how to settle conflicts amicably and not with violence when it is totally uncalled for