Pilot Of Helicopter That Crashed In Lagos Seen Playing In A Bag Hours Before Flight (VIDEO)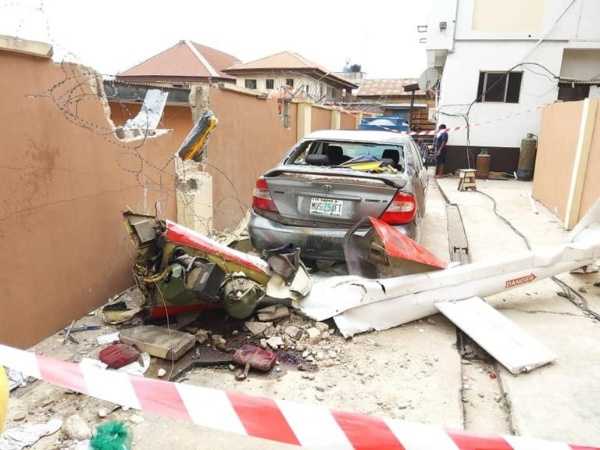 Pilot of ill-fated helicopter that crashed in Lagos seen playing in a body bag-like sack hours before flight.
In the video, his colleagues were heard shouting "Chika Must Go".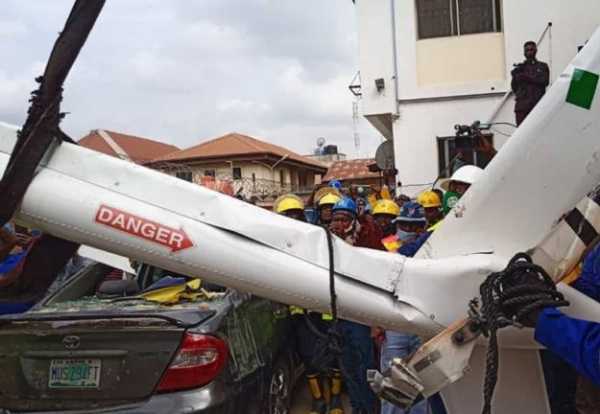 Last week, a Bell 206 helicopter with registration number 5N-BQW crashed into a building in Opebi area of Lagos killing all of its occupants.
The light helicopter belonging to Quorum Aviation was flying from Port-Harcourt to Lagos when it crashed at about 12.47 pm on Saturday killing two crew members on the spot.
The third crew member, who was admitted in the Intensive Care Unit of the Lagos University Teaching Hospital (LASUTH), died few hours later after the crash.
Video
A viral video has captured the pilot, named Chika, playing in a sack few hours before the crash.
In the video, the late pilot's colleagues were heard shouting "Chika Must Go"; suggesting he was hiding in order not to partake in the trip.
He jokingly replied : I'm not going anywhere ooo.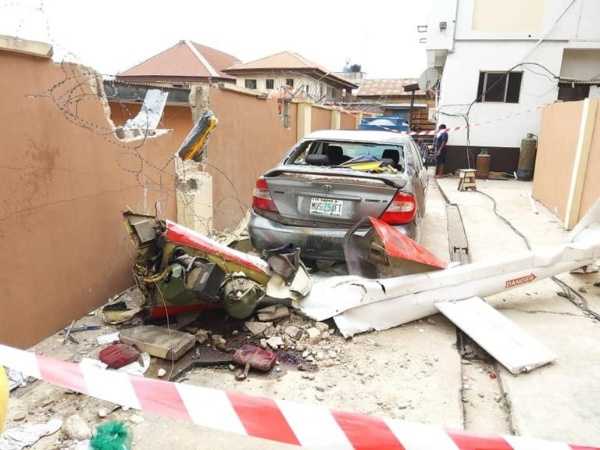 The ill-fated helicopter crash also affected parts of the building located at 16A Salvation Road, Opebi, Lagos. A car that was parked in the compound was also damaged during the incident.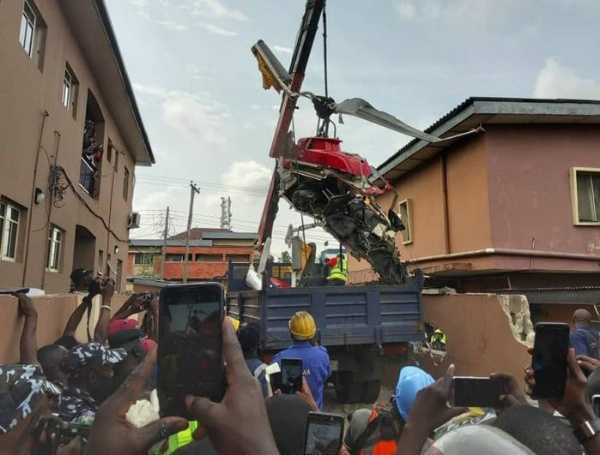 The Lagos State Emergency Management Authority (LASEMA) has since recovered the wreckages of the Helicopter from the crash site.
But latest report from Accident Investigation Bureau (AIB) revealed that the ill-fated Helicopter was not fitted with a black box.
"We would like to clarify that AIB did not retrieve an FDR from the aircraft as the Bell 206 is certified at approximately 1,519kg (3,350lbs) and featured five seats.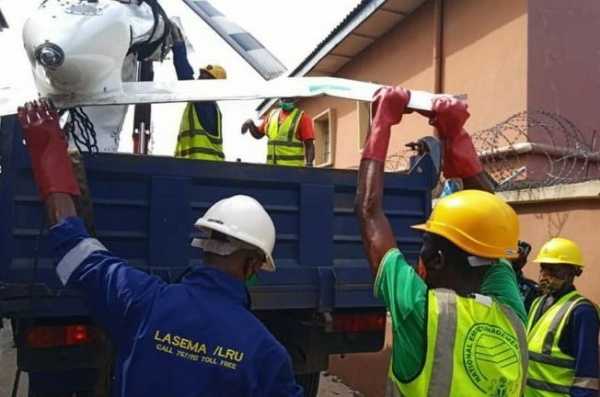 "It does not meet the necessary criteria for an FDR and was not featured with one. The standard requirement for an FDR in any aircraft is 10 seats"
"It is extremely important to note that the aviation industry is the most regulated industry globally; and its operations are regulated in accordance with the International Civil Aviation Organisation (ICAO)"