Pipeline Explosion Sets Dozens Of Cars And Buildings Ablaze In Abule-Egba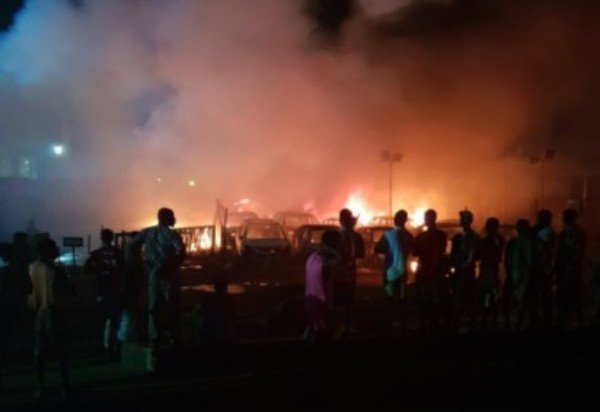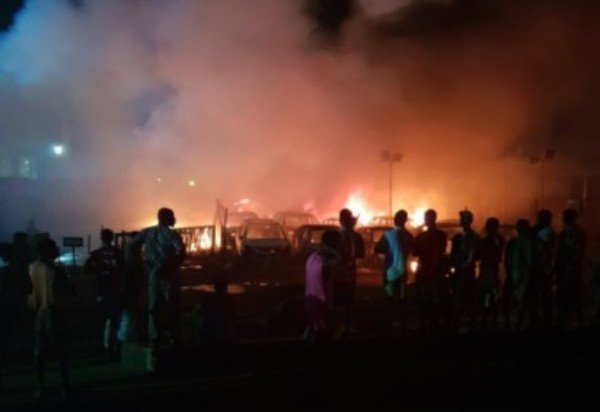 A pipeline explosion occurred in the early hours of Wednesday, December 19 2018,in the Abule Egba area of Lagos State ,setting properties worth millions of Naira ablazed. Fortunately, no lives was lost despite the dozens of cars and buildings consumed by the fire.
According to several sources,the explosion started around 5am in the highly populated area of Lagos, when spillages from a fuel tanker used in siphoning petrol from a vandalized pipeline suddenly burst into flames .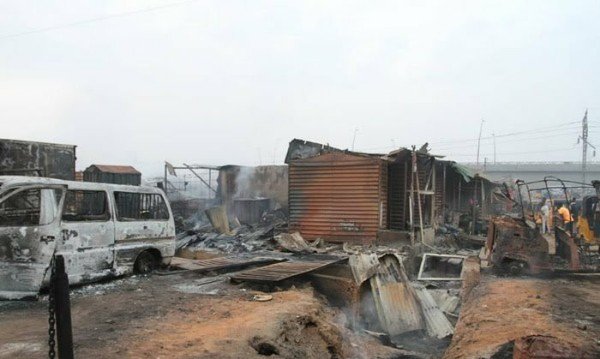 And on hand to put out the raging fire and douse the situations includes Men of the Lagos State Fire Service,Lagos State  Emergency Ambulance Service – LASEMBUS, Lagos State Traffic Management Authority, Federal Road Safety Corps, LASTMA and state Police Command .
A similar pipeline explosion occured in the same Abule Egba area of Lagos State in 2006 ( 26 December, to be precise ) that claimed hundreds of lives.