Fallen Truck Spills Content On Road At Agindingbi-Ogunnusi Road, Lagos (PHOTOS)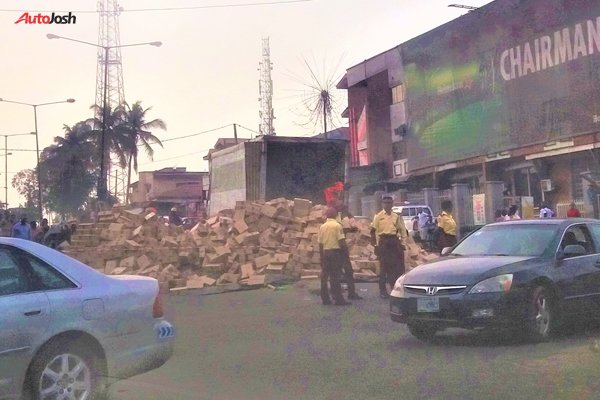 A truck conveying a substantial number of cartons fell and spilled its contents on the Agindingbi-Ogunnusi Road junction, at the Ojodu axis of Lagos state.
The truck left its contents  littered across the 4-lane road.
It took the intervention of LASTMA officials to control traffic and minimize the gridlock.
Ostensibly, the content of the cartons were of combustible nature, as the fire service hurriedly visited the location.
The incidence occurred in the early hours of yesterday,Wednesday.