Pirelli Invents Smart Tyres That Can Talk To Your Car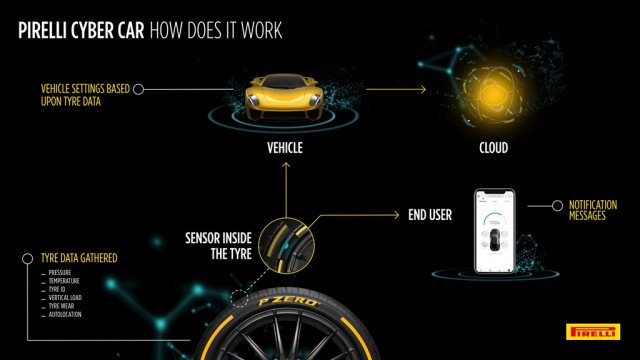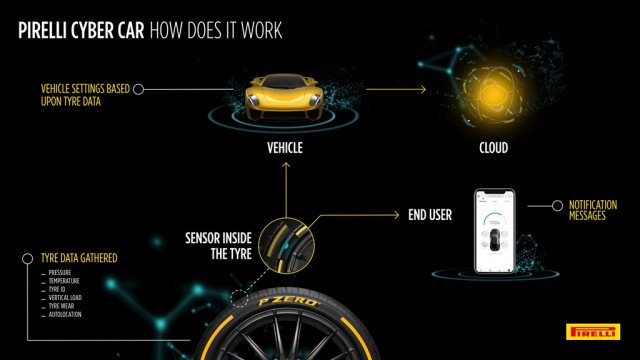 While Goodyear is still developing its future tyre that cleans as it rolls, Pirelli's latest tyre is set to arrive this year. It's called Cyber Car tyre and it's a tire that connects the rubber with the car and provides loads of information and data.
Why's that useful? With the latest Pirelli innovation, the tire can relay information such as air pressure, internal temperature, and tread depth. All of the information comes via a tiny sensor that weighs less than an ounce. But, the tire won't just look at data, it will help make adjustments for drivers too.
The tire can communicate with the car to activate the ABS and traction control systems when needed, and soon-to-come cars will be able to adjust their setups based on the tire's identification.
The tire can provide the vehicle accurate weight figures to display a more exact driving range, which is especially useful for electric cars. As for maintenance, the tire can let drivers know about specific information on tread wear and when a rotation is required.
In addition to sending the information to your car, the information from the tires will also go to the Pirelli Cloud and drivers will be able to get messages via a smarphone app.
Pirelli says the tech is currently being tested with a number of carmakers, from EV makers and standard production cars to high-performance applications.
It doesn't stop at the Cyber Car tyre. Pirelli's next step is the Cyber Tyre that the company wants to bring to market in the near future. Its sensors will provide data with every rotation of the tire in real time. The technology is already in use in the Ferrari FKKX, the marque's track-only LaFerrari-based hypercar.