Police Found 39 Frozen Chinese Bodies Inside A Refrigerated Scania Truck In UK (Photos)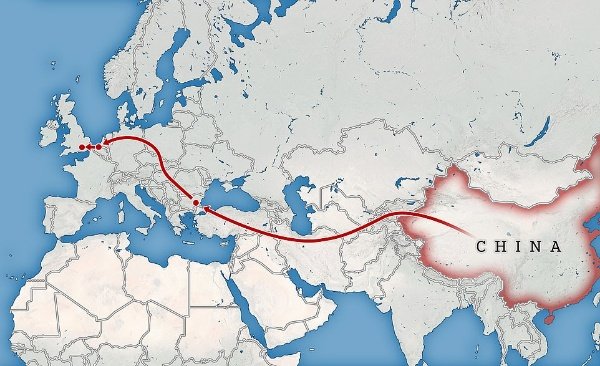 Police have arrested a truck driver after frozen bodies of 39 Chinese nationals were discovered inside a refrigerated Scania truck in UK.
The Chinese victims includes 31 men and 8 women. The bodies were discovered at the back of the Scania truck at an industrial park in Essex on Wednesday. The migrants are believed to have died for at least 12 hours before reaching the UK.
The 25-year-old Northern Irish truck driver, Mo Robinson, was arrested on suspicion of murder. The suspect was reported to have fainted after seeing the bodies.
Belgium's federal prosecutor, Eric van der Sypt, told press that :
"At this point we don't know whether these people entered the container at (the Belgian port of) Zeebrugge or whether it arrived with them already onboard,"
He also said the container arrived at 2:49 p.m. on Tuesday and was shipped out of the port the same day.
A road haulage expert said the freezing temperatures inside the truck will be absolutely horrifying for anyone stuck inside it. The temperature inside the truck ranges between -20°C to -23°C.
Global Trailer Rentals Ltd, who owned the truck, said it leased the truck on 15 October. The firm has given Essex Police the details of the company they leased the truck to.
Beijing's embassy in London also wants to know how the Chinese nationals ended up in the refrigerated trailer:
"We read with heavy heart the reports about the death of 39 people in Essex, England. We are in close contact with the British police to seek clarification and confirmation of the relevant reports."
Police in England, Northern Ireland and Belgium are still investigating the cause of death of the 39 Chinese nationals.