Porsche Begins Synthetic Fuel Production In Chile As 911 Gets 1st Fill Up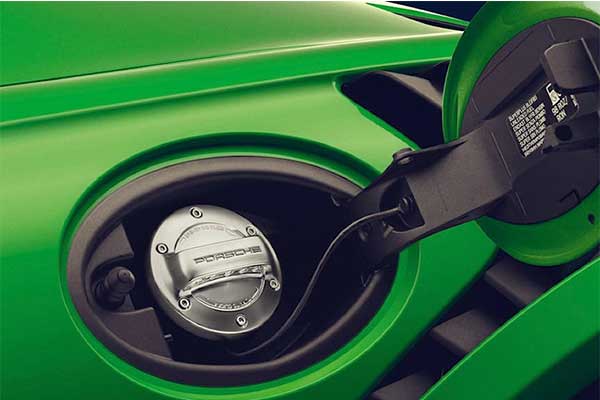 South American wind will soon be powering Porsche vehicles around the world thanks to a new biofuel plant that started production yesterday. The automaker announced that its pilot plant in Punta Arenas, Chile, successfully produced its first liters of eFuel, Porsche's name for its synthetic fuel, which is made from water and carbon dioxide using renewable energy.
The plant's pilot phase will produce around 130,000 liters of eFuel per year or 34,342 gallons. Although it is not enough for a global supply however there are plans to ramp up eFuel production by the middle of the decade, producing up to a projected 55 million liters per year. The company expects its capacity to increase to 550 million liters two years later. That's 145 million gallons and a drop in the bucket of fuel consumption, but it's also a start.
To celebrate this breakthrough, Porsche R&D chief Michael Steiner used the first gallons to fill a 911. "The potential of eFuels is huge. There are currently more than 1.3 billion vehicles with combustion engines worldwide. Many of these will be on the roads for decades to come, and eFuels offer the owners of existing cars a nearly carbon-neutral alternative," Steiner said in a statement.
Using renewable energy to produce a liquid fuel has a bigger impact on reducing overall CO2 emissions than any fossil fuels that might be used to transport it to end users, according to Porsche board member Barbara Frenkel. "If there is not enough renewable energy available [to make eFuels], it makes much more sense that you use this energy directly in electric cars," Frenkel said.