President Buhari Marks Inauguration With 2019 Mercedes Maybach (Photos)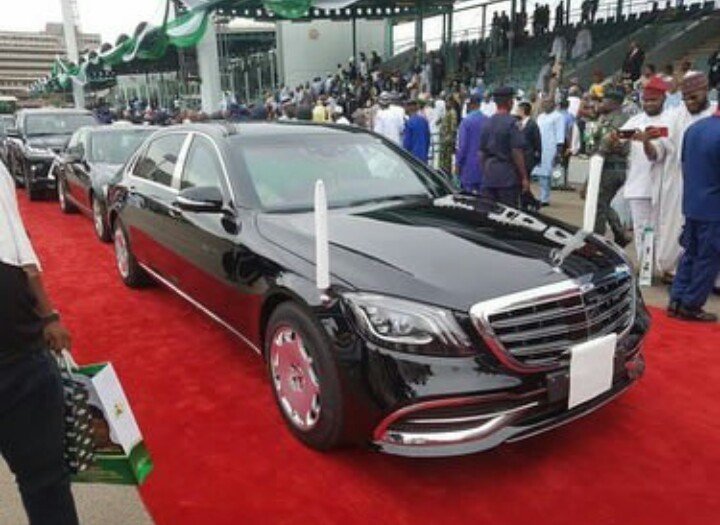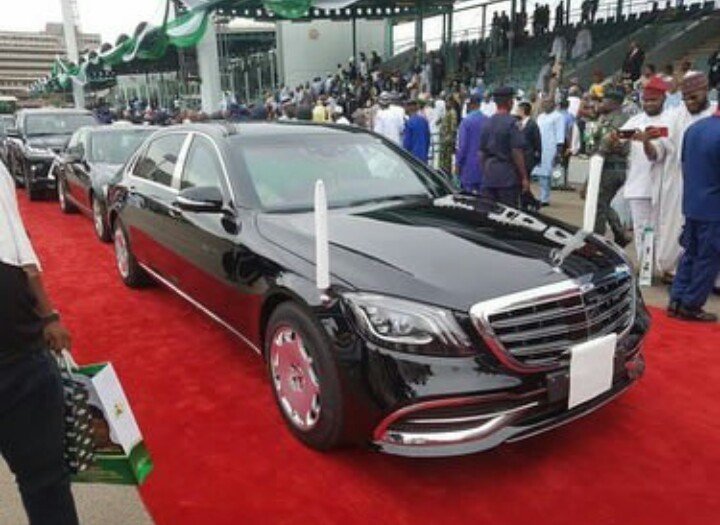 President Buhari has added a 2019 Mercedes Maybach to his fleet of cars.
Yesterday was the swearing-in ceremony of the President, and we at Autojosh took notice of the new presidential whip which was unveiled yesterday.
The 2019 Mercedes Maybach was part of the fleet of cars that brought the President to the Eagles Square for the swearing-in ceremony. President Buhari and his wife, Aisha Buhari, were both conveyed in the luxury Mercedes Benz.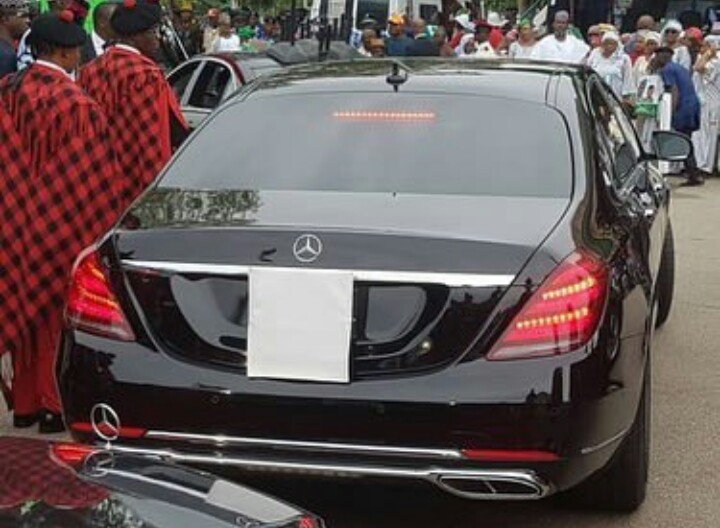 The car conveying the first man in the country should be sophisticated as much as possible. Undoubtedly, the car is reinforced to ensure nothing happens to our president from the outside while he's on transit. Any one attempting to shoot at the president is wasting time; it can't penetrate.
The unveiling of this Benz acquired by President Buhari came less than 24 hours after he submitted his asset declaration form at the Code of Conduct Bureau.