Queen Elizabeth II : 13 Things About Her Majesty, From Driving Till 96 Years To Her ₦4.9B Bentley State Limo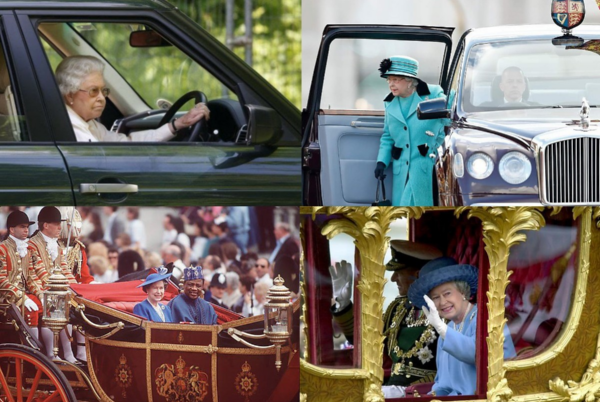 Queen Elizabeth II : 13 things to know about Her Majesty, from driving herself till 96 years to her ₦4.9 billion Bentley State Limousine.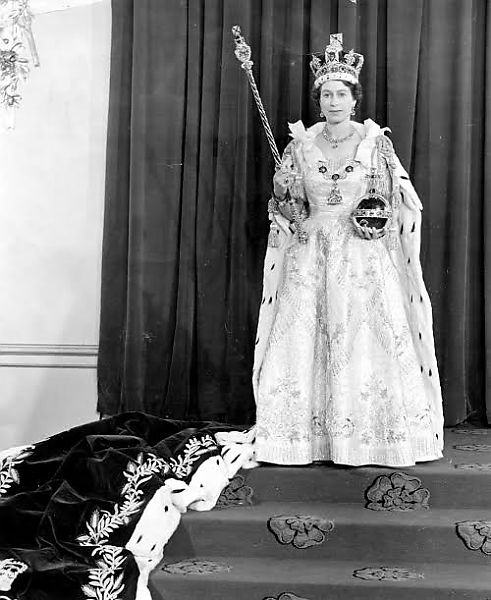 1) Queen Elizabeth II, born Elizabeth Alexandra Mary Windsor, in Mayfair, London, on 21 April 1926, died peacefully on 8 September, 2022 at Balmoral at the ripe age of 96.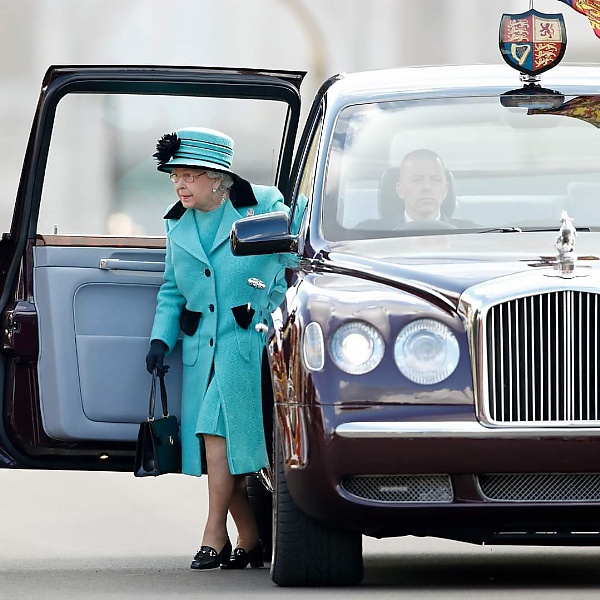 2) The future queen married 26 year old Prince Philip, the Duke of Edinburgh, at Westminster Abbey in 1947 when she was 21 and still a princess. Queen Elizabeth's father, King George VI gave Prince Philip the title : Duke of Edinburgh
3) On Feb. 6, 2022, she marked a historic milestone 70 years on the Throne. Elizabeth ascended to the throne in 1952 at the age of 25 — making her the world's eldest and longest-reigning monarch.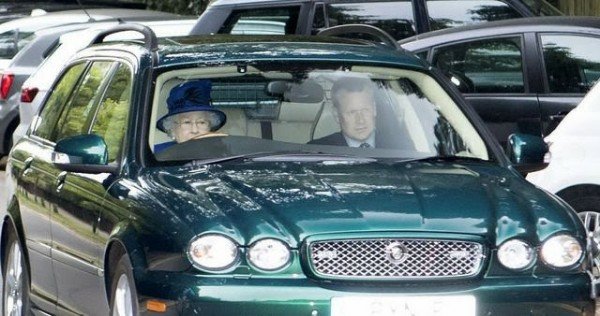 4) The Queen Of England was the only person in the UK that can drive a car without a license or plate number as well travel overseas without passport.
The reason is that the driving license, plate number and traveling passports are all issued in her name, so it is not necessary for Her Majesty to own them.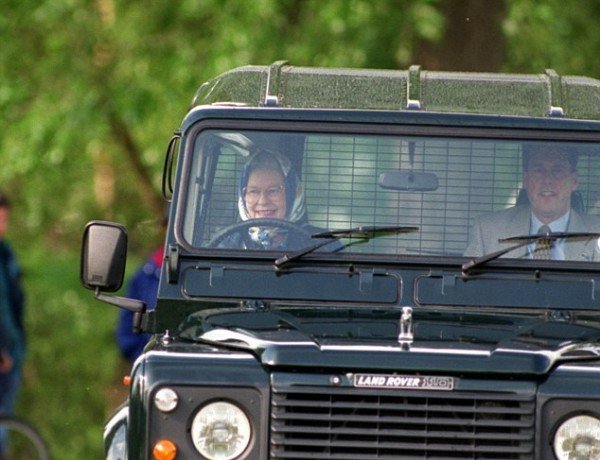 5) Until her death, the energetic and confident Queen still drive herself in her other cars when she's not been ferried in her official State car, the ₦4.9 billion Bentley State limousine. She developed her love for driving during the Second World War.
6) She joined the Women's Auxiliary Territory as a driver and mechanic during the Second World War. The then-18 year old princess was still useful to her country despite being from the Royal family. She could change tyres, rebuild engines, drive military trucks and ambulances.
7) The Queen's state Bentley State limousine was a gift from Bentley Motors to mark Her Majesty's Golden Jubilee in 2002.
Just two were ever made and each of these rides cost £10 million (around ₦4.97 billion today), making it the most expensive state car in the world.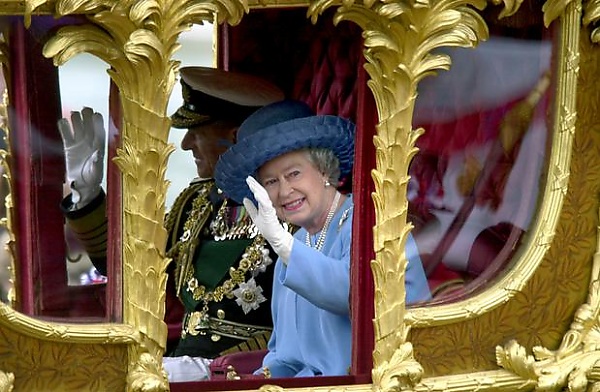 8) She once took the former Saudi Crown Prince (later King) Abdullah on a drive in Balmoral, despite the fact that women were not allowed to drive in Saudi Arabia then.
Former British ambassador to Saudi, Sherard Cow per-Coles, revealed in his memoir : Ever the Diplomat, that:
"[King Abdullah's] nervousness only increased as the Queen, an Army driver in wartime, accelerated the Land Rover along the narrow Scottish estate roads, talking all the time. Through his interpreter, the Crown Prince implored the Queen to slow down and concentrate on the road ahead."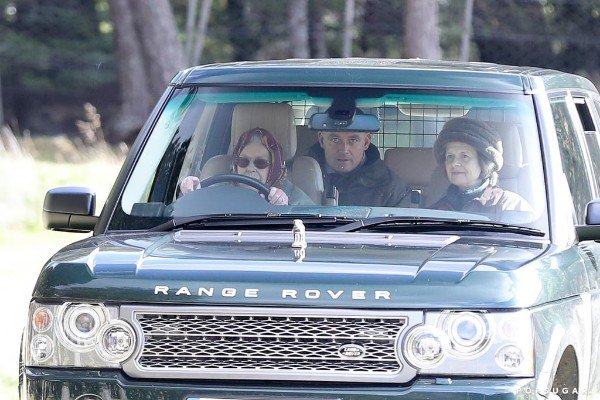 9) Autojosh think her favorite car is the British-made Range Rover. She has been spotted several times driving the ever rugged SUV. She is also a fan of other British-made cars, including Bentleys, Land Rovers and Jaguars.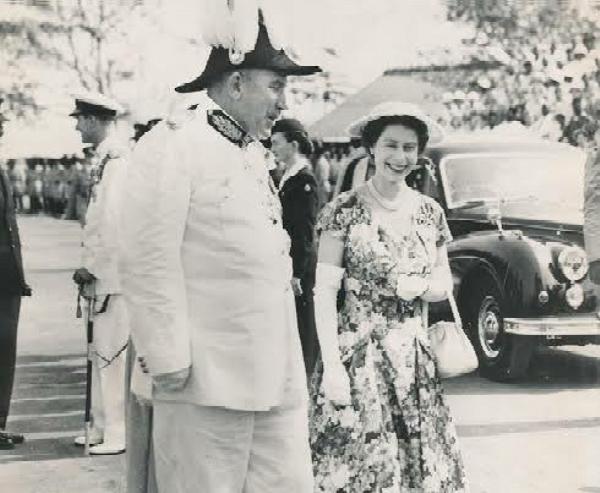 10) During Her reign, spanning 70 years, the Queen visited Nigeria twice – first in 1956, while her second visit was in 2003 during the administration of Olusegun Obasanjo.
11) During her first visit to Nigeria on February 27, 1956, Elizabeth II spent a lot of her stay in the northern part of the country.
She was chauffeured around in a 1952 Rolls-Royce Silver Wraith belonging to the then-Emir of Kano, Alhaji Mohammed Sanusi I.
12) Queen Elizabeth II's Rolls-Royce was chauffeured in a Rolls-Royce Phantom IV 'Landaulett' in Lagos during her first visit to Nigeria in 1956.
The Rolls-Royce was used to chauffeur her and her husband from airport to meet the then Oba of Lagos, Oba Adeniji Adele ll.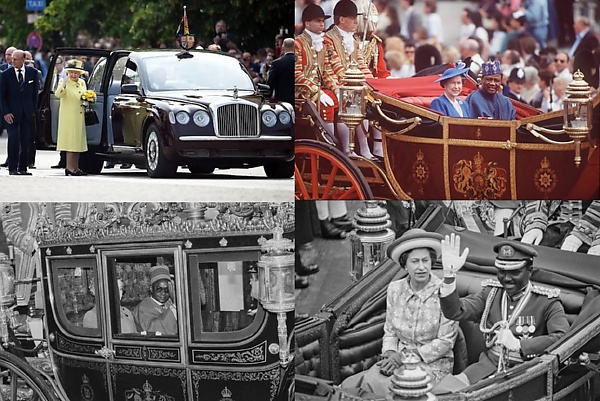 13) Nigerian Head of States Yakubu Gowon and Ibrahim Babangida as well President Shehu Shagari rode with Queen Elizabeth II during their official visit to London, UK, in 1973, 1989 and 1981 respectively.