Queen Elizabeth ll's Bentley Mulsanne Sells For $322,000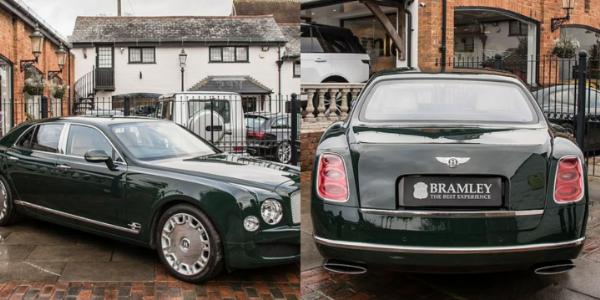 A low mileage Bentley Mulsanne formerly used by THE QUEEN between 2013 and 2015 was sold by Bramley Motor Car for $322,000.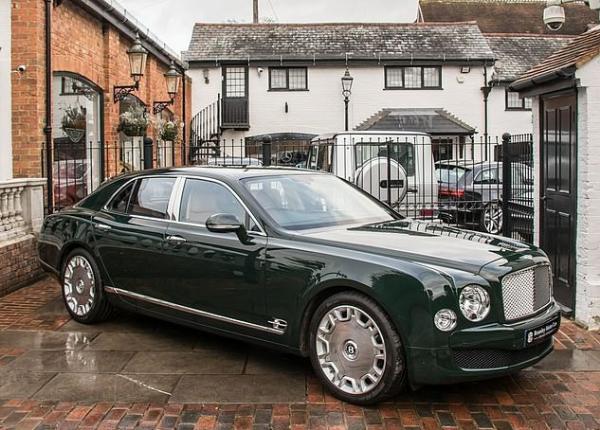 A 2013 Bentley Mulsanne luxury sedan formerly used to ferry U.K's HM Queen Elizabeth II from 2013 to 2015 has been sold for $322,000.
The former Bentley flagship sedan is finished in Bernato Green with Twine Main Hide and Burr Walnut Veneer trim. It was one of two identical Mulsannes used to ferry the Queen. The other one, also finished in Bernato Green with Twine Main Hide was sold in 2016 for £200,000.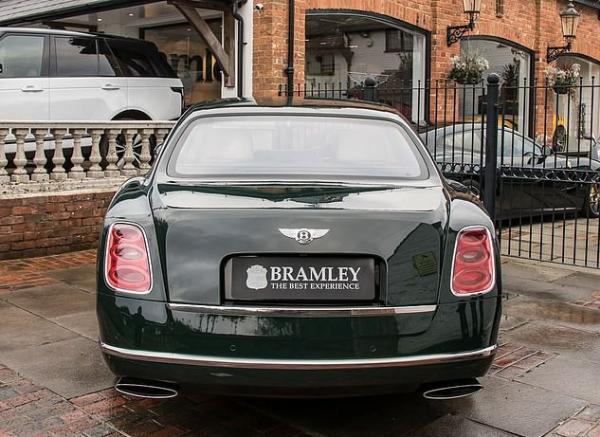 Bramley Motor Car marketing manager Jack Morgan-Jones, who offered the car for sale, said :
'The Queen's Bentley is such a unique car. It is fundamentally no different to any other Mulsanne but it has a fantastic history with it being owned by Her Majesty which is lovely.'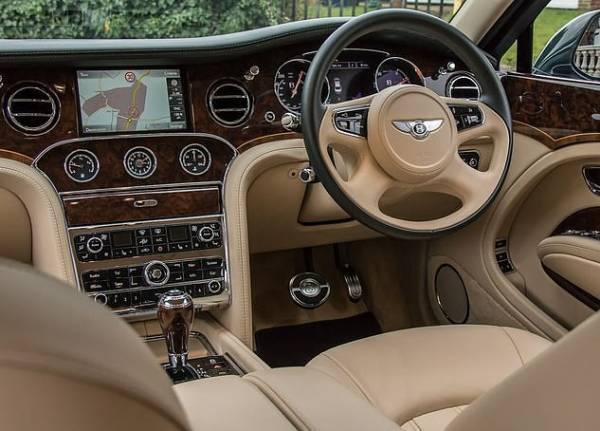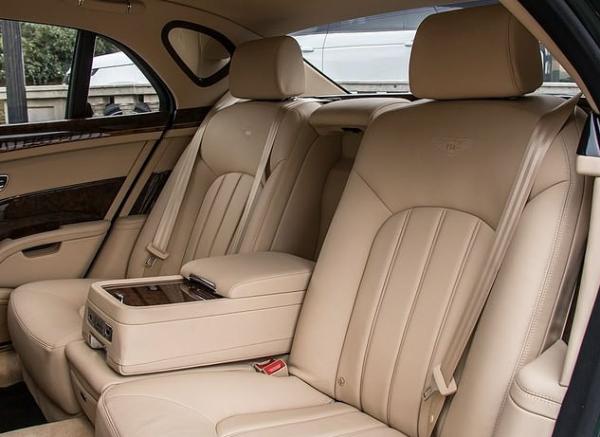 During those two years in Queen's custody, the luxury sedan covered 2,492 miles (4,010 km) before being decommissioned. It was later returned to Bentley Motor Cars after completing its royal duties.
Powering it is a 6.75-liter twin-turbocharged V8 engine making 505 hp. It allows the Mulsanne to complete the sprint to 60 mph (97 km/h) in 4.9 seconds.
It's no secret that the Royal Family favours British brands such Rolls-Royce, Bentley, Land Rover, Aston Martin. Most of these royal car collections are gifts to the Queen.
Notable among them is the bulletproof Bentley State Limousine which was a gift from Bentley to mark Her Majesty's Golden Jubilee in 2002.
Just two were ever made. Each of these ride cost around ₦4.4billion, making it the most expensive state car in the world.
Queen Elizabeth's current Buckingham Palace fleet is said to include three Rolls-Royces, three Daimlers and two Bentleys. There are other several luxury fleets at her different properties.