Rolls-Royces, Bentleys, Range Rovers, Here Are Luxury Cars Spotted At Prince Philip's Funeral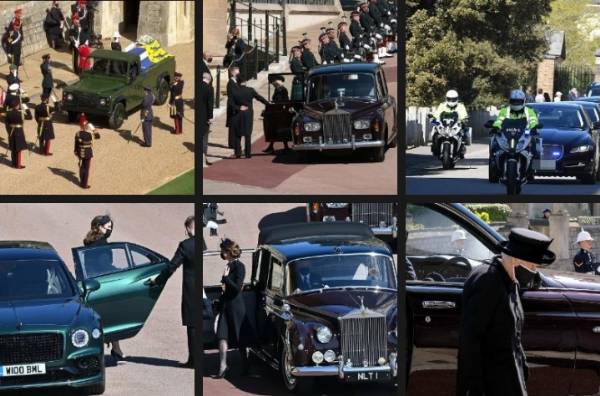 Vintage Rolls-Royces, Bentleys, Range Rovers, Jaguar, Land Rover, here are head-turning luxury cars spotted at Prince Philip's funeral.
Prince Philip, the Duke of Edinburgh's coffin was lowered into the Royal Vault of St George's Chapel on Saturday after a 50-minute service.
The internment comes 8 days after Queen Elizabeth's Husband of 73 years passed away on Friday, April 9, at the age of 99.
His final resting place, the Royal Vault at Windsor, was created between 1804 and 1810 for George III, who died in 1820. George III is one of three kings buried at the Royal Vault. Also interred in the vault are George IV and William IV.
Due to Covid-19 restrictions, only 30 people, including the Queen Elizabeth and Prince Charles, took part in the service at St George's Chapel.
Ahead of the funeral of Prince Philip, Duke of Edinburgh, guests were seen arriving at Windsor Castle on Saturday.
Here are some some of the cars that were spotted at St George's Chapel during Prince Philip's funeral.
Bentley State Limousine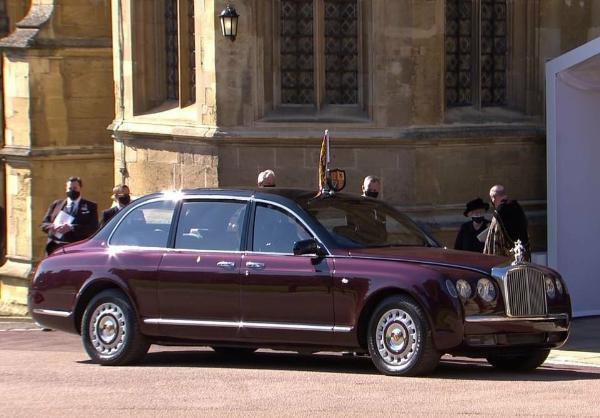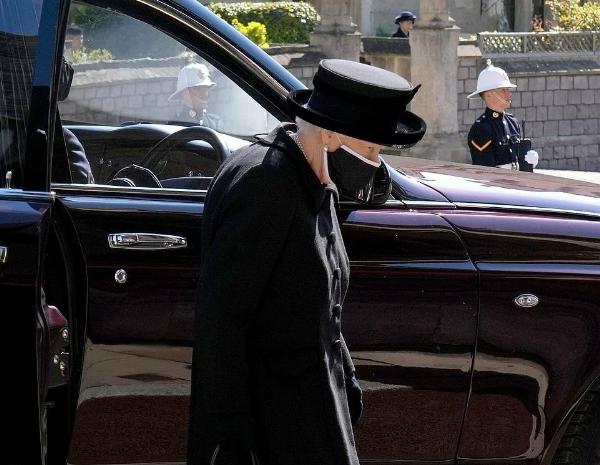 94 year old Queen Elizabeth was ferried to the funeral in her custom Bentley State Limousine. The official car was a gift from Bentley to mark Her Majesty's Golden Jubilee in 2002.
Just two were ever made. Each of these rides cost around ₦4.4billion, making it the most expensive state car in the world.
Custom-built Land Rover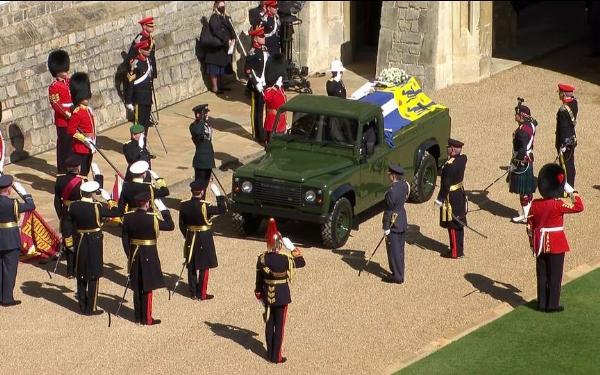 Prince Philip's coffin was brought to Chapel on the custom-built Land Rover that he designed especially for his funeral nearly sixteen years ago.
1966 Rolls-Royce Phantom IV
Kate Middleton, Duchess of Cambridge was ferried to the event in a 1966 Rolls-Royce Phantom V State Landaulette.
This car was originally owned by HRH, Queen Elizabeth, the Queen mother, and Queen Elizabeth herself during the 1960s.
1977 Rolls-Royce Phantom VI
Camilla, Duchess of Cornwall arrived at St George's Chapel on the grounds of Windsor Castle in a 1977 Rolls-Royce Phantom Vl.
This Rolls-Royce was presented to Queen Elizabeth for her Silver Jubilee by the Society of Motor Manufacturers and Traders. It is occasionally used on events of this type.
Bentley Flying Spur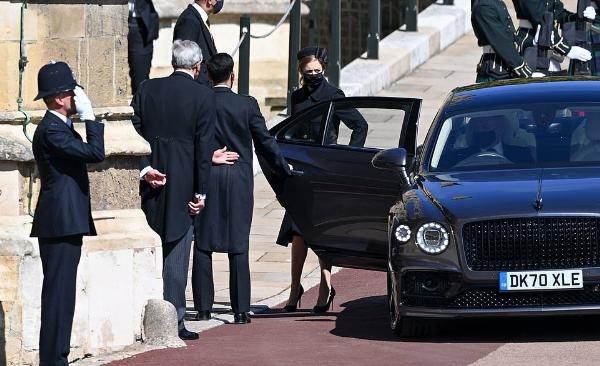 Princess Beatrice arrived at Windsor Castle ahead of the funeral of Prince Philip, in a Bentley Flying Spur.
Bentley Flying Spur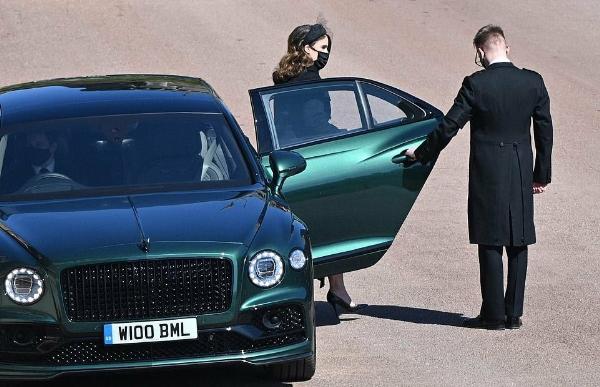 Princess Eugenie of York also arrived for the ceremonial funeral procession of Britain's Prince in a Bentley Flying Spur.
Range Rovers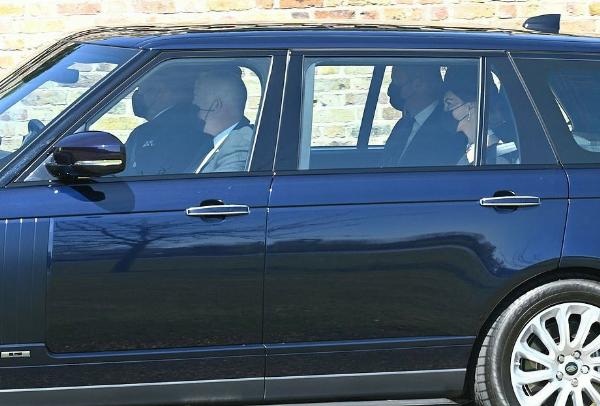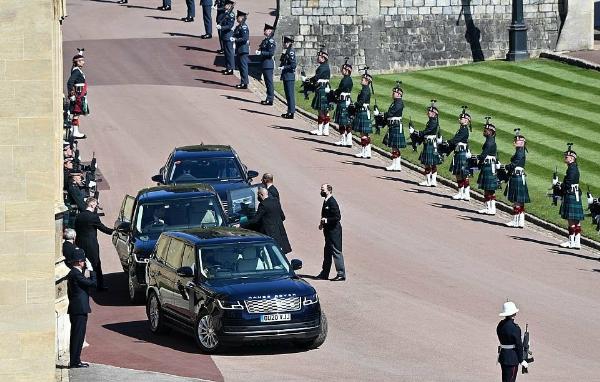 A Range Rover was used to bring Prince William, Duke of Cambridge and Britain's Catherine, Duchess of Cambridge, to the funeral service.
While some of these Range Rover SUVs were used to bring some members of the royal family to the funeral, others acted as escorts on Saturday.
Jaguar XJ
A Jaguar XJ sedan was also spotted leading a convoy of cars after the funeral service on Saturday.