Lagos State Govt Now Charge Car Owners For Use Of Radio In Their Cars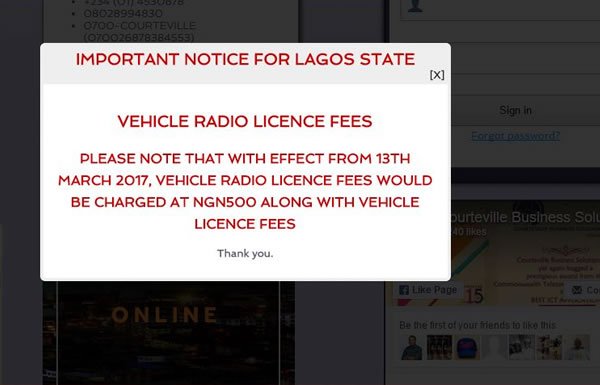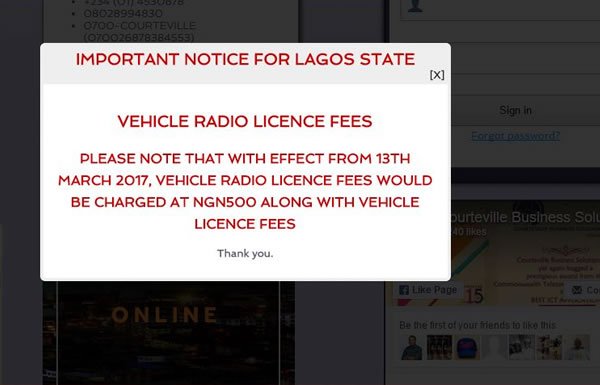 Lagos state government has started charging a fee of N500 for use of radio in cars.  This charge was effected on Monday 13th, March 2017.
Henceforth, a radio license fee will be collected with your vehicle license fee whenever you renew your papers.
Don't forget to tell a friend.