LASG To Fumigate Bus-Stops And Market Places (Photos)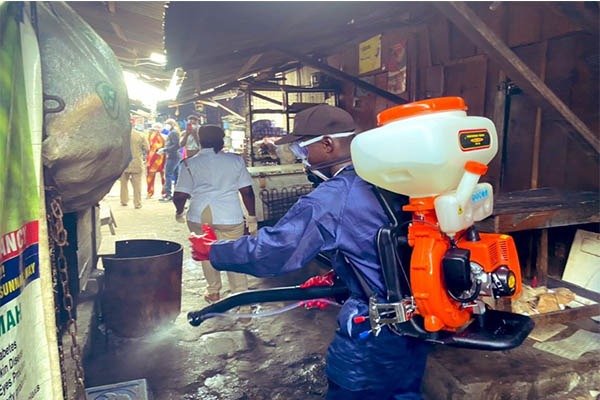 As the coronavirus hits hard in the nation, the LASG has proceeded to fumigate the BRT bus stop. This is a measure carried out by the Government to prevent the virus from further spreading. The exercise was carried out by the Ministry of environment and water resources. They were seen at the major bus stops across the state most especially they were spotted in Surulere. The LASG will use the opportunity to fumigate the State as a measure to control the spread of the Coronavirus. The markets are not left out too as they will be fumigated thoroughly. Those selling food will be moved to any school premises close to them.
The LASG said that fumigation will also take place in the Abule Ado explosion site and will last for 4 days. This was disclosed by the Director-General, Lagos State Emergency Management Agency (LASEMA), Dr. Femi Oke-Osanyintolu, who urged residents to keep off the areas. Oke-Osanyintolu also said 340 structures that were affected by the impact of the blasts would be subjected to integrity test by a joint public-private team led by the Materials Testing Agency.
See Photos below