Vehicle Carrying Explosives Caused Incident In Akure-Gov Akeredolu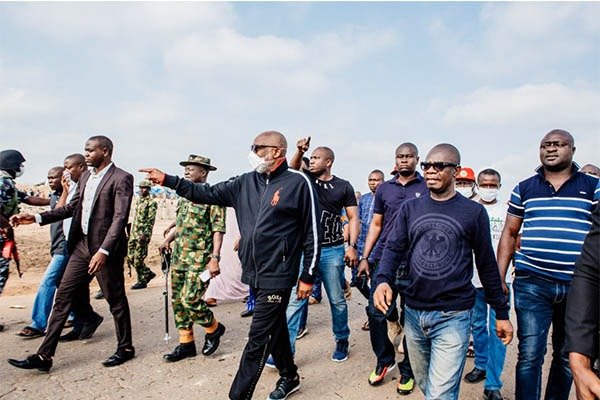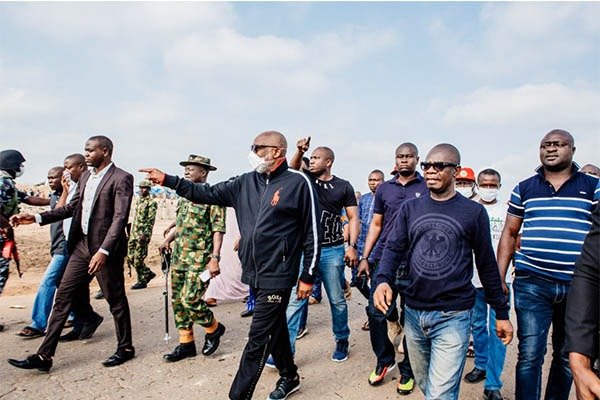 The explosion that rocked Akure in Ondo State today was caused by a vehicle carrying explosives. The Governor made this known when visiting the site this morning. He said security chiefs in the state told him that the vehicle developed a fault in transit. In a statement, Governor Akeredolu said"I have been briefed by the security chiefs that in the early hours of Saturday, March 28th, a vehicle in a convoy transporting explosives to a storage facility in a neighboring state developed a fault while in transit along the Akure Owo Road about 2km from the Akure Airport.
Furthermore, Governor Akeredolu said Security personnel and other individuals transporting the ordinances noticed smoke from the vehicle. After several attempts to extinguish the resulting fire failed, the vehicle and its consignment ignited causing a massive explosion. The explosion was felt in Akure and its environs.
There are no casualties as of filing this report but the Governor promised to give an update of the incident as the bomb squad and police carry out a thorough investigation. He also advised the citizens of the State to stay safe and adhere to the coronavirus preventive measures.
Photos Below