In 'European First', France Now Evacuate Coronavirus Patients Aboard High-speed Medical Train (Photos)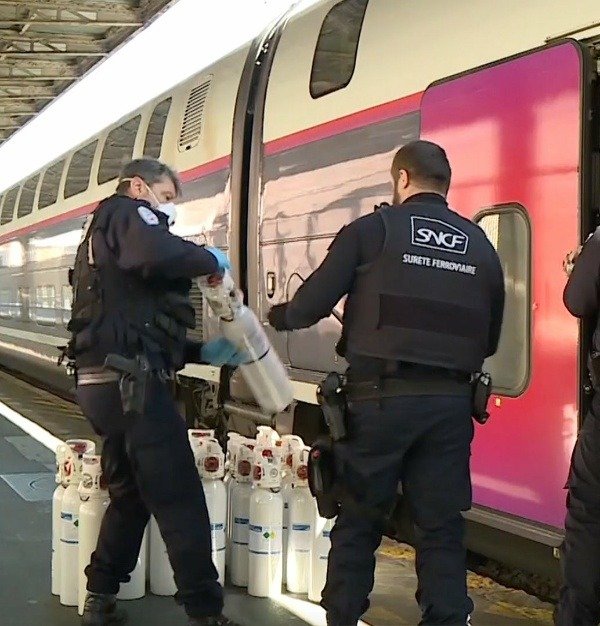 France turns high-speed TGV train into a mobile intensive care unit (ICU) to evacuate Coronavirus-stricken patients to more spacious hospitals.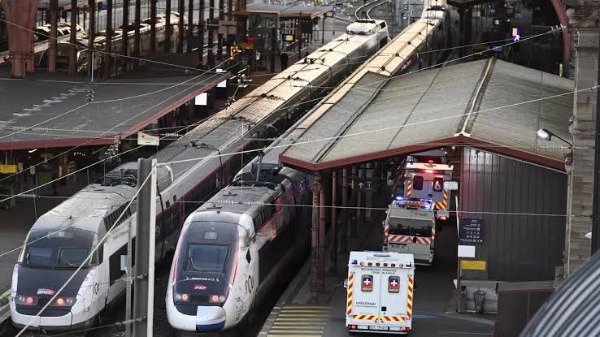 In a 'European first', France has turned a high-speed train into an intensive care unit (ICU) to evacuate critically ill coronavirus patients from overcrowded hospitals in Strasbourg.
The mobile Ambulance began transporting about 20 COVID-19 patients from the hardest hit eastern region of Grand Est to a more spacious hospitals in the Pays-de-la-Loire and other regions on Thursday morning.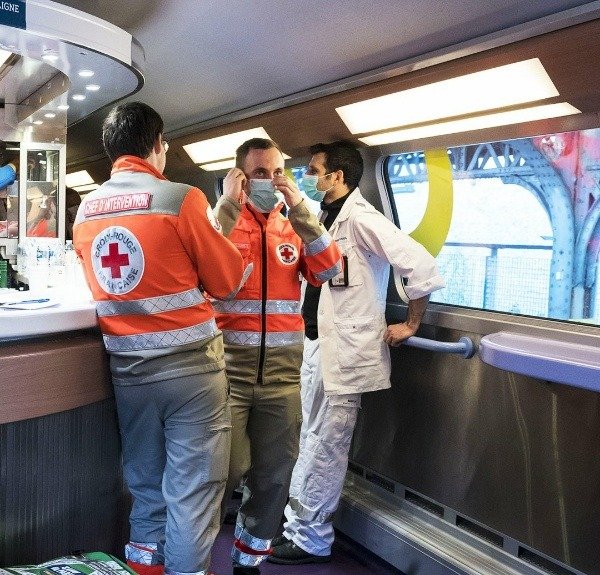 Each of the five cars in the medicalized train has ventilators; an intern; a nurse anesthetist; and three nurses to tend to the sick.
The restaurant car, which has been converted to a medical operations center, has stretchers attached to seats.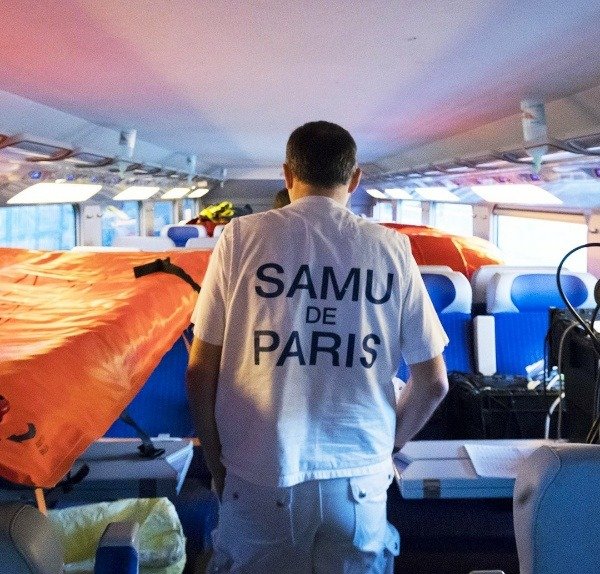 Health minister Olivier Véran said in a statement that :
"We need to enable our health system to treat in the best conditions the greatest number of patients,"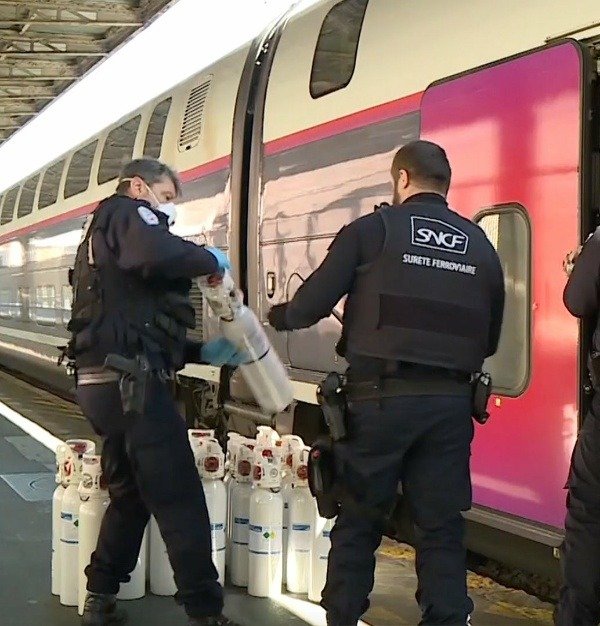 The coronavirus has claimed the lives of 1,331 in France. Almost half of the figure have died in hospitals in the Grand Est region; which includes the cities of Strasbourg, Reims and Metz. As at Thursday, the number of sick have climbed to 25,604.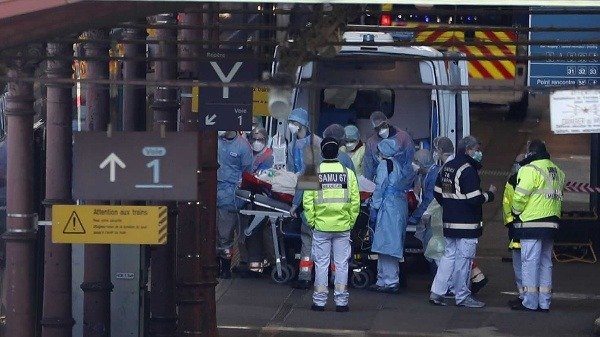 France also plans to deploy helicopters in overseas territories to transport the sick. It has already has used military planes and an aircraft carrier in the Mediterranean to evacuate the infected.