The Famous Geneva Motor Show Returns For 2022 Bigger And Better After 2 Years Hiatus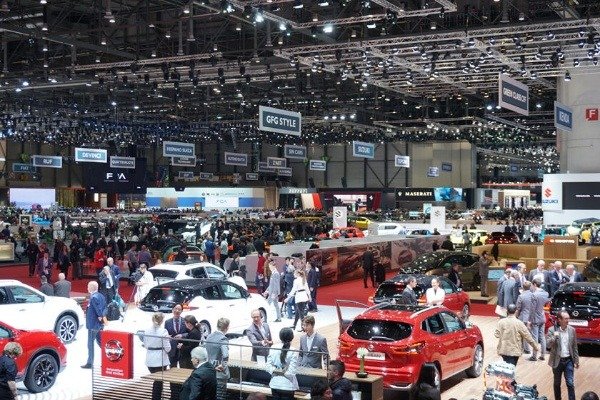 The coronavirus pandemic wiped a year's worth of auto shows off the calendar among its many devastating economic effects. The very first was the 2020 Geneva Motor Show, which was days away from opening in March of that year when the Swiss government cancelled all large public gatherings due to health concerns. And although vaccinations had begun by March of this year, given the long lead times for exhibitors, the 2021 Geneva show also was cancelled. There was talk that the show's organizing body was facing financial hardship and might be forced to sell the auto show, possibly to the Palexpo venue. Now, the official website for the Geneva auto show has announced that the event will return for 2022.
Registrations for exhibitors are now open, so automakers can begin planning their stands for the show. Next year's Geneva Motor Show promises to be an "exciting evolution" and "substantially different from the past," although no details about the changes we can expect have been announced. There were rumours the next Geneva Motor Show will be a media-only event, but organizers confirmed the 2022 show will be open to the public. Over the years, many automakers have pulled out of Geneva in favour of online events as traditional auto shows have become less relevant and too expensive.
Press days for the 2022 Geneva auto show, the 91st edition, are scheduled for Feb. 17-18, and the show will then be open to the public Feb. 19-27. Organizers are now asking exhibitors to register for the show, setting a deadline of mid-July 2021 for registrations, but the show's return is still contingent on the pandemic situation.
"We really hope that the health situation and the corresponding policy regulations regarding COVID-19 will allow us to bring it to life," Geneva International Motor Show CEO Sandro Mesquita said in a statement.