Renowned Music Promoter Paul Okoye Wowed By Davido's 3 Supercars Worth ₦1 Billion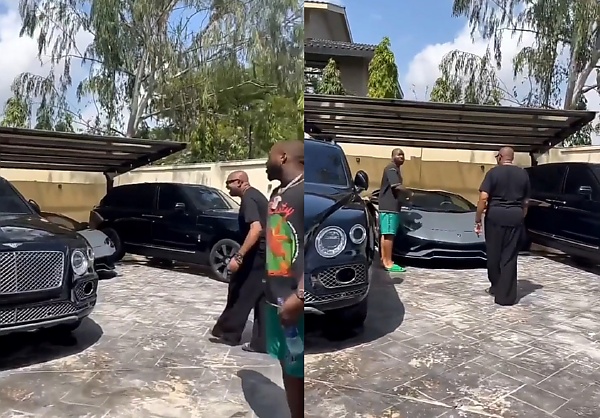 Renowned music promoter Paul Okoye wowed by singer Davido's 3 luxury supercars worth ₦1 Billion.
Davido's Lamborghini Aventador, Rolls-Royce Cullinan and Bentley Bentayga are his latest purchases.
Paul Okoye (not the Paul of PSquare) is the CEO of Upfront and Personal Global Management.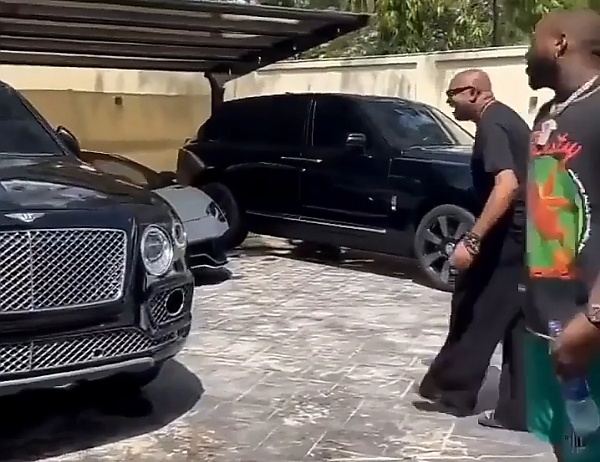 David Adeleke, professionally known as Davido, has revealed that a Rolls-Royce Ghost owned by music Promoter, Paul Okoye was the inspiration behind his love for buying luxury supercars
The 27 year old Nigerian music star said this after the renowned 52 year old music promoter paid him a visit at his mansion at Banana Island, in Lagos.
In a video shared by the CEO of Upfront and Personal Global Management on his official Instagram page, Davido can be seen taking Paul O through his newest purchases.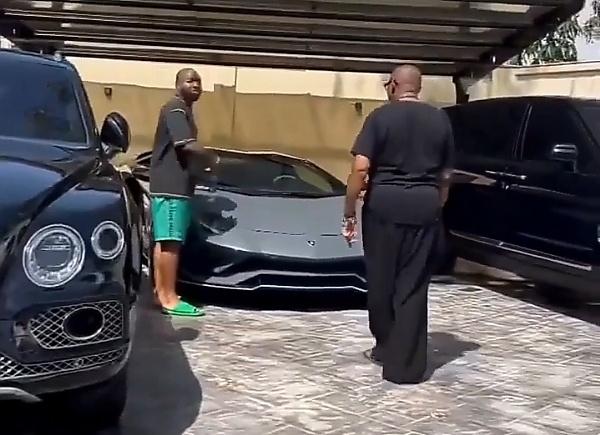 In the short clip, Davido joking said :
"When you first brought this one (pointing to Paulo's white Roll-Royce Ghost) to Nigeria, it was an inspiration to us young guys, and I said to myself… I am going to show you" – a statement that sent Mr Paul into a fits of laughter.
Davido's trio of luxury cars that was on display includes a Rolls-Royce Cullinan SUV, Bentley Bentayga SUV and a Lamborghini Aventador Sports Car and they are worth a combine ₦1 billion naira.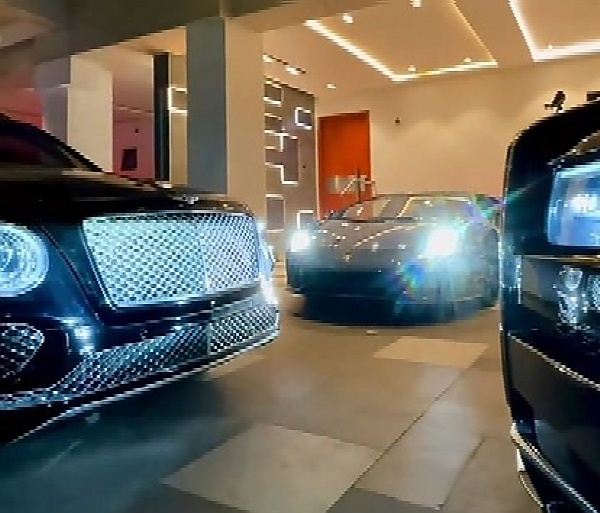 Recall that the singer recently seeked the services of a car wash to help keep his ultra-luxury machines in exquisite condition.
Auto detailing services is designed to eliminate, enhance and correct surface defects on cars through cleaning, restoration and finishing processes.
Car detailing service focuses not only on cleaning, but also on light cosmetic paint restoration and high-tech protective coatings.