Report: Nissan's Full Size Pickup Truck The Titan To Be Discontinued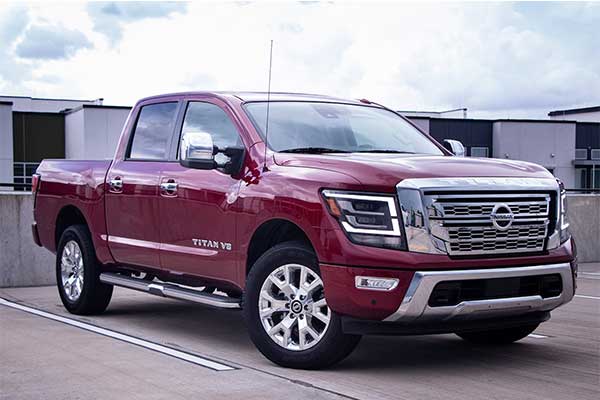 Sad news for Nissan as the Japanese auto giant bids farewell to its full-size pickup truck the Titan from 2024 or 2025 at the earliest. The reason for this is one of the popular reasons that makes manufacturers discontinue their cars "poor sales".
Sales of Nissan's full-size pickup have dropped precipitously in recent years, from a high of nearly 53,000 annual sales immediately after its most recent redesign in 2017, to just over 27,000 units in 2021; Toyota managed to sell nearly 90,000 Tundras in the same time period. For context, Ford sold 49,000 F-Series pickups in May of this year alone. Although Nissan's Spokesperson for North America Brian Brockman had this to say: "[The Titan] remains in Nissan's truck lineup for the 2022 model year and beyond." He continued, "Titan is an important part of Nissan's showroom."
According to the president of global vehicle forecasting at LMC Automotive Jeff Schuster, exiting the full-size pickup truck market will allow Nissan to redirect resources to areas where it can be more competitive. It will also free up capacity at its assembly plant in Canton, Mississippi where two electric sedans will be produced from 2025.
For now, the Titan still lives. The second-generation model arrived in 2016 and received a modest facelift for 2020. Based on that cycle, a departure for 2024 or 2025 seems logical. However, the first-generation Titan lasted over a decade, so if sales show signs of rebounding, the chunky pickup could stick around a bit longer.
Meanwhile, Nissan's other pickup truck, the Frontier is doing very well in the mid-sized truck department as it's racking up good sales making it the number 2 best-selling mid-sized truck in the US.