Mixed Reactions As Former Rivers Deputy Governor, Wife, Boards Keke Napep (PHOTOS)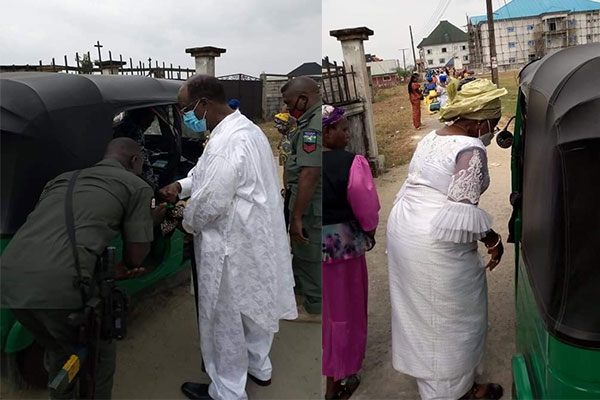 Missed reactions as former Rivers Deputy Governor, Sir Gabriel Toby, and wife boards tricycle aka Keke Napep.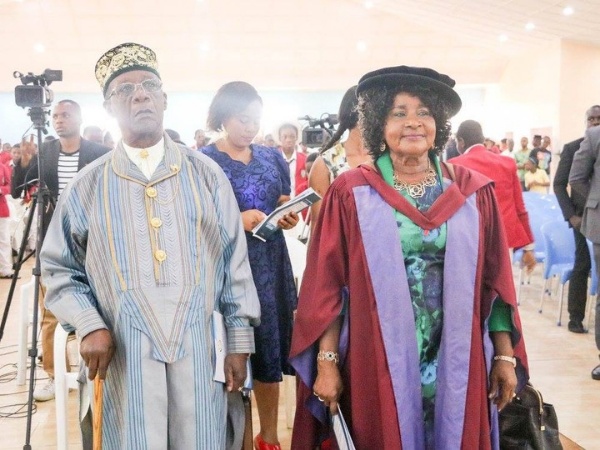 Missed reactions have trailed Sir Gabriel Toby's use of commercial tricycle as his preferred means of transportation after the former Deputy Governor of Rivers State was spotted boarding the vehicle on New Year's day.
Photos of Toby and wife, Dame Christy, boarding Keke while heading home after the New Year Thanksgiving service at St. Paul's Church, Opobo, were shared online with some users praising the couple for their "humility".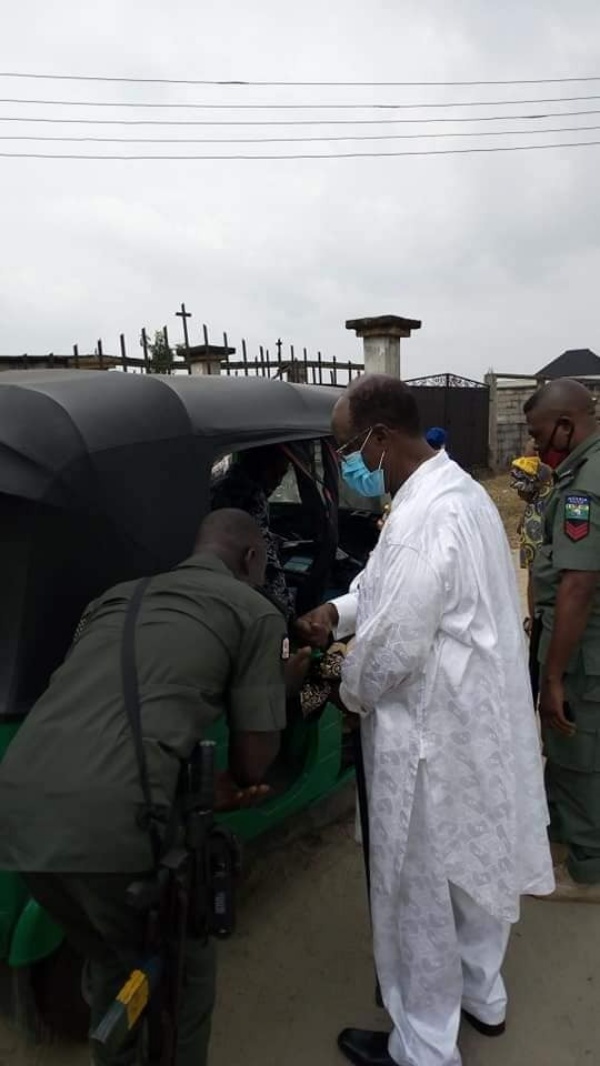 While some users opined that life should be made easy even while in high position, others pointed out that the couple were been excorted by police another vehicle.
And they might be right. A closer look at the picture shows at least two armed security men surround the former Rivers' number two citizen.
Gabriel Tamunobiebere George Toby is a Nigerian politician of the People's Democratic Party. He is an economist and a former civil servant who served as Deputy Governor of Rivers State. Toby occupied the position of deputy under Governor Peter Odili from 1999 to 2007.
In 1999, People's Democratic Party chose Toby as the nominee for deputy governor. He was elected eventually and served under Governor Peter Odili. In 2006, he became the first Nigerian to earn the National Merit Award of Accomplished and most Outstanding Deputy Governor in the country.