Rivian's Shares Shaken As Ford Plans To Sells $8 Million Worth Of Stakes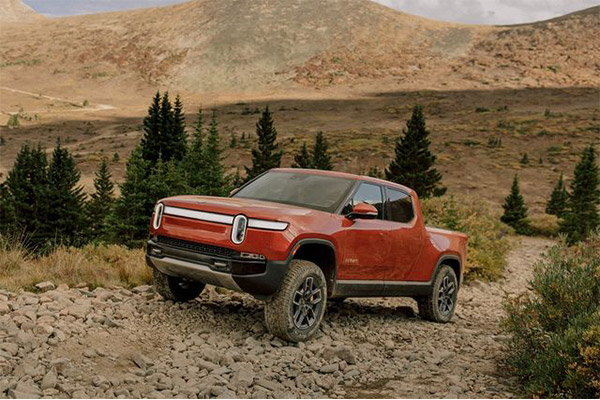 Ford plans to sell 8 million of its Rivian shares. The lockup period for Rivian's IPO will expire on Sunday, May 8. The lockup period refers to when early investors cannot sell their shares after a company's IPO.
Sources reported that Ford will sell its Rivian shares through Goldman Sachs. JPMorgan Chase will also sell Rivian share blocks between 13 million and 15 million for an unknown seller, priced at $26.80 per share.
For those on the outs of stock trading terminology, a lockup is a period of time after a company like Rivian goes public- which it did on November 10th- when investors like Ford can no longer sell their shares. Essentially, this helps to make sure the initial public offering of a company goes smoothly, and that no one backs out in the process.
Rivian is struggling with a supply chain crisis that has limited its production just as it was starting to get underway at its factory in Normal, Illinois. The company earlier cut its planned 2022 production in half to 25,000 vehicles due to supply chain issues.
The Irvine, California-based company has lost roughly three-quarters of its value this year while delivering only 1,227 cars in the first quarter.
Amazon.com Inc, Rivian's second-biggest shareholder with a 17.7% stake, recorded a 59% fall in operating income in its first quarter, largely hurt by its investments in the carmaker. Amazon is also one of Rivian's key customers and is expecting to receive 100,000 delivery vans by 2024.
The ongoing Russian invasion of Ukraine has impacted its business and operations. It admitted to experiencing cost increases and disruptions in the supply of raw materials and other components used in vehicle production.
Many automakers, including Tesla and Lucid, have openly talked about supply chain challenges and rising costs of raw materials.