Notorious Robbery Gang That Specializes In Snatching Expensive Cars From Women In Abuja Arrested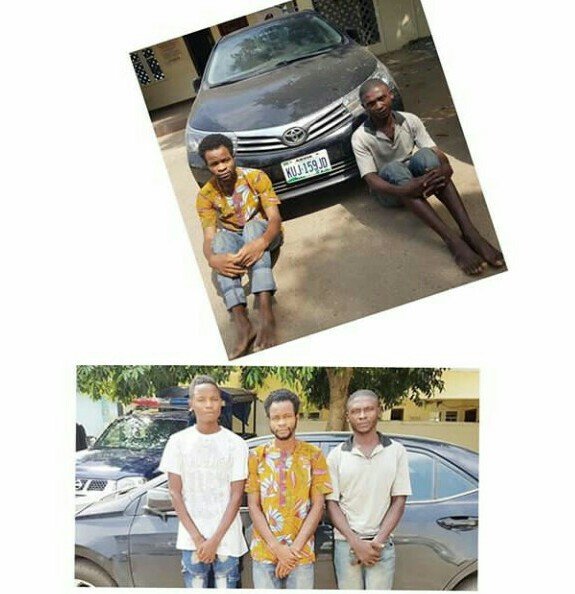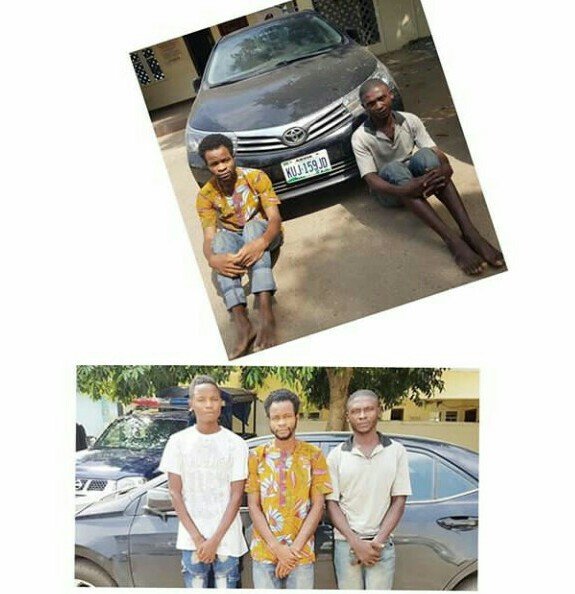 Three men who are members of a notorious robbery gang that specializes in snatching expensive cars of women in Abuja have been arrested.
Operatives of the Inspector General of Police Intelligence Response Team, IRT, carried out this operation.
The suspects, Ego Ike, Obinna Igwe and Adamu Nuhu, were arrested in Abuja and Kaduna State, weeks after they robbed a female staff of the Federal Inland Revenue Service (FIRS) while returning from work.
During the course of their interrogation, the suspects revealed why they chose attacking only women. According to them, women are easier prey, easy to scare, with or without a gun.
One of the suspects, Ego Ike, said: "I was formerly a spare part dealer at the Ladipo market, Lagos, but I moved to Abuja in search of greener pasture.
When I couldn't find my bearing, I pressured my father to sell his only land in the village and sponsor my trip to Istanbul, Turkey, with the money. I stayed in Istanbul for three years, worked and saved close to N6 million.
Then I started importing cloths into Nigeria. I was supplying several shops around Abuja and Lagos State, but in 2016, one of my friends introduced me to NaijaBet, a sport betting game and there I lost all my money.
My residence permit in Istanbul expired and I had no money to renew it. I became frustrated. I met Linus and he introduced me to an armed robbery gang of which Obinna and Yellow are members."