Rumour: Hyundai Motors Plans To Discontinue Sonata And Kia K5 Sedans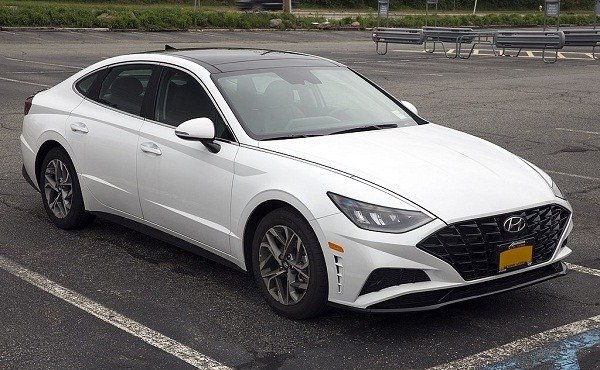 A recent report in a South Korean publication suggests that Hyundai will ditch the Sonata after 37 years and seven generations. This is not surprising since most vehicles in its class are being axed (VW Passat And Mazda 6) to name a few.
However, Hyundai is downplaying rumours of the car's demise as they finally responded by stating the "Sonata remains and will continue to be an important part of Hyundai's product lineup. Any rumours on its future are pure speculation."
That's not exactly a denial and it would be surprising if the automaker confirmed the model was being killed five or six years before its eventual demise. However, Hyundai is focused on electrification and the company has already confirmed the upcoming Ioniq 6 will be roughly the same size as the Sonata so it could potentially serve as its replacement.
For the record, we still think the rise of the SUV is responsible. Since it was first unveiled in 2019, the current Sonata sales tally stands at 440,000 units. Most of the previous generations went well above a million, but the competition from within Hyundai's own ranks is simply too intense.
Another vehicle that will most definitely get the axe is the Stinger. Rumours about the rear-wheel-drive liftback being discontinued due to poor sales have been circulating on the Internet for years, but now it looks like it's actually about to happen. Even though it wasn't a popular car, the Stinger helped Kia boost its image and show it can make exciting cars instead of econoboxes.
The Kia K5 will not be spared since it spawned from the Sonata so it would make sense for Kia to discontinue its version as well. With crossovers and SUVs being all the rage these days, it's no wonder even more sedans are on their way out.