How Saraki Named A Street In Ilorin After Rapper Jay Z (Throw-Back PHOTOS)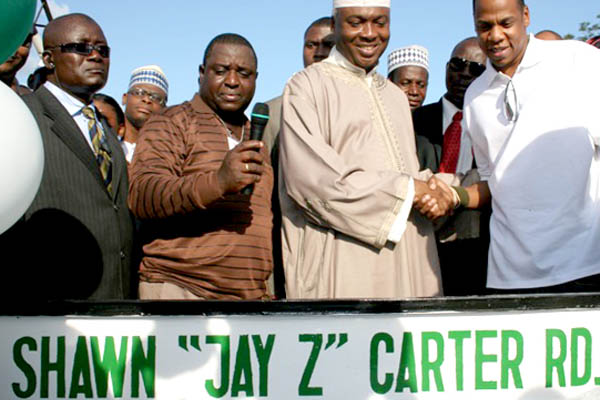 See How Saraki Named A Street In Ilorin After Rapper Jay Z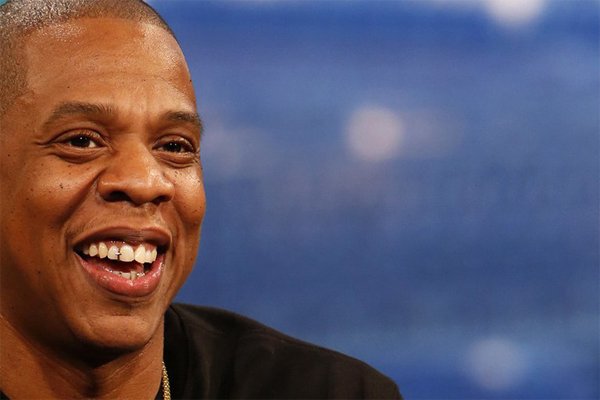 He was born Shawn Corey Carter, but professionally, he is known as Jay-Z.
Jay-Z is an American rapper, songwriter, record producer, record executive, and businessman. He is one of the world's best-selling music artists. He has sold over 50 million albums and 75 million singles worldwide.
Jay-Z is also one of the most successful entertainers. As of 2019, his current net worth, according to Forbes, is $1billion.
The music mogul is also a Nigerian Chief.
In 2006, during a visit to Nigeria, Jay-Z and his superstar wife -Beyonce – visited Ilorin, Kwara State. He was there to see the efforts being made by the state government to provide clean potable water to the resident.
While he was in Ilorin, Jay-Z was conferred with a chieftaincy title by the Emir of Ilorin, Alhaji Ibrahim Gambari. He was turbaned by the Emir as the 'Serikin Waka' of Ilorin.
Also in Illorin, a road was renamed after him. The honour was done to him by the then Governor of Kwara State and Nigeria's former Senate President, Bukola Saraki.
The road was renamed "Shawn 'Jay-Z' Carter Road".
Jay Z was on ground at a ceremony to do the official commissioning of the road.
Below are photos of the events.