School Children Rescued As School Bus Goes Up In Flames In PH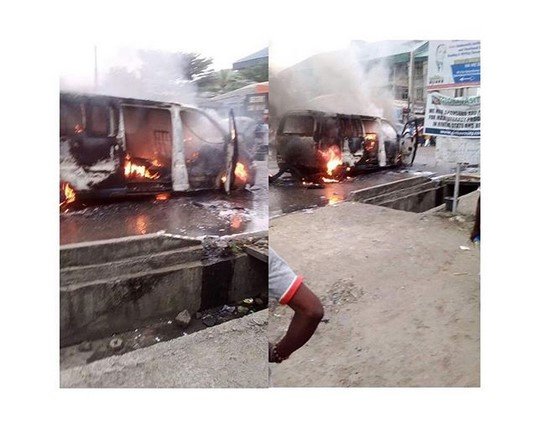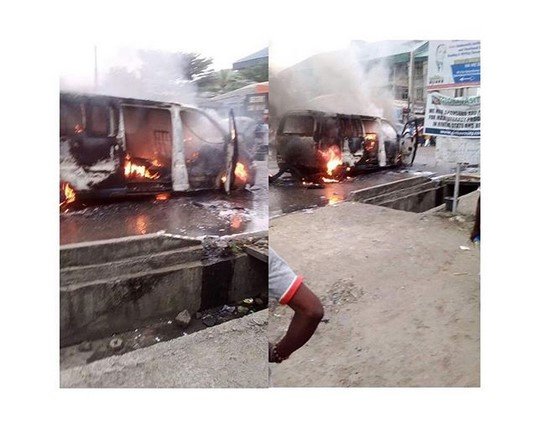 This incidence took place in Port Harcourt, River state. A school bus used for conveying kids to school was caught up in inferno. The school children inside were all rescued just before the bus went up in flames. No lives were lost.
The road worthiness of the cars that runs on our roads should be seriously put to check.
Desist from taking your cars to inexperienced technicians for repair; especially electrical faults. Something like a short circuit can result to fire in a car.
Thank God the kids are safe.