See How LRU Officials Attended To Injured Athletes During The Lagos Marathon (PHOTOS)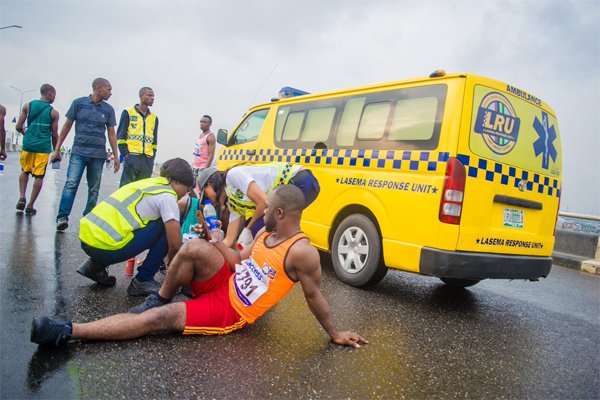 The 4th Access Bank Lagos City Marathon has come and gone.
The event left not a few memorable moments.
Ethiopian runners showed themselves strong at the event.
In the male category, Sintayehu Legese of Ethiopian posted 2.17.24 seconds to win the $50,000 top prize.
In the female category, an Ethiopean, Dinke Meserate, breasted the tape in a time of 2.47.38 second to take the top prize of $50,000.
However, some Nigerians made spirited efforts to ensure that they breasted the finishing tape.
It was no easy feat. In an attempt to achieve that, the race threw up a lot of casualties.
However, the ever dependable officials of the LASEMA Response Unit (LRU) were on ground to give medical intervention to some injured athletes.
See photos below.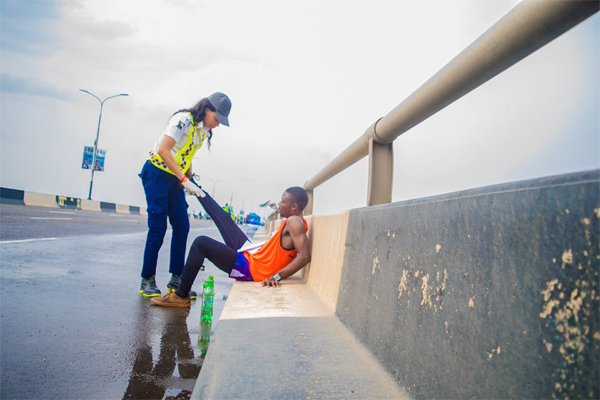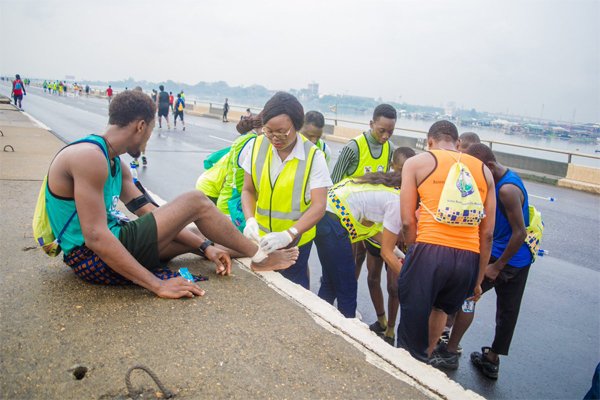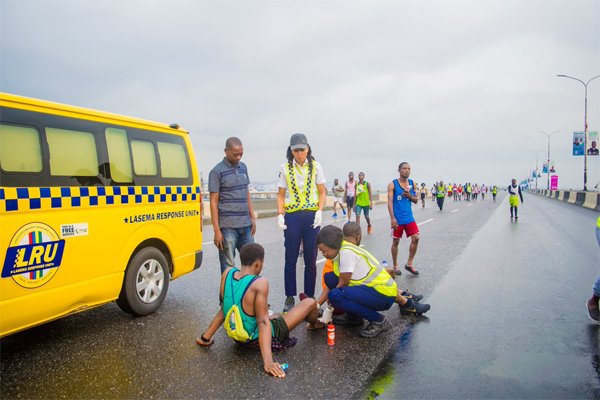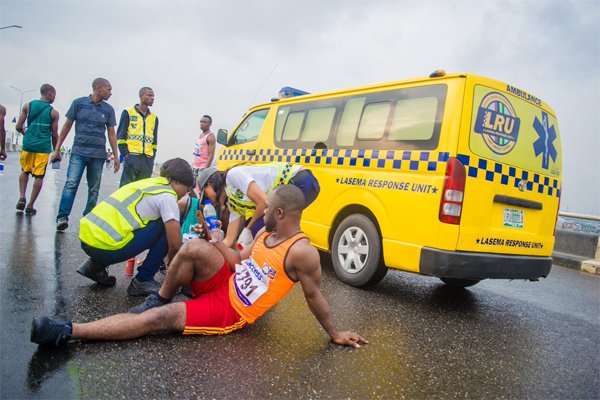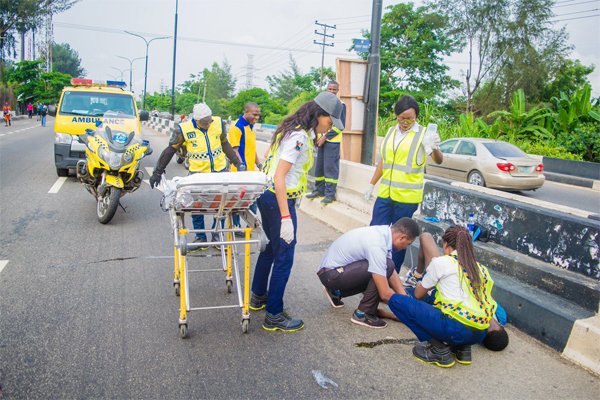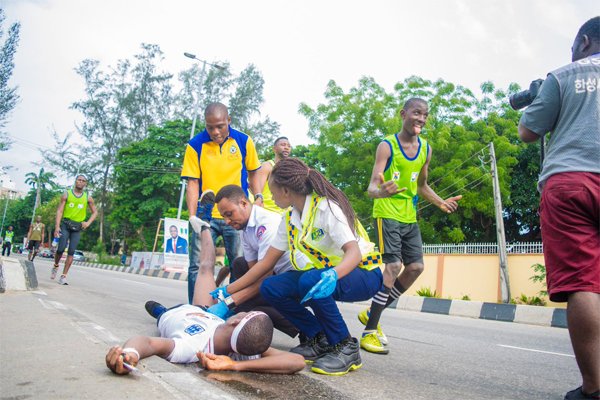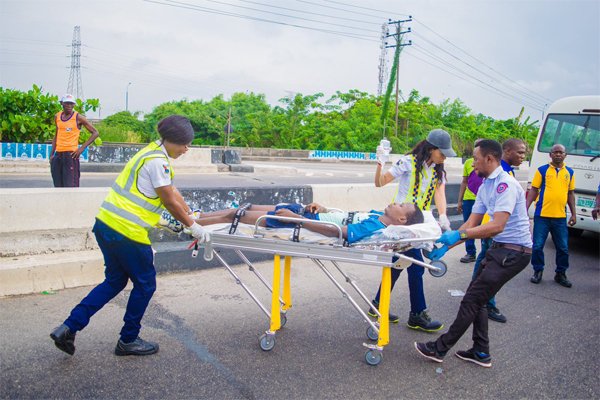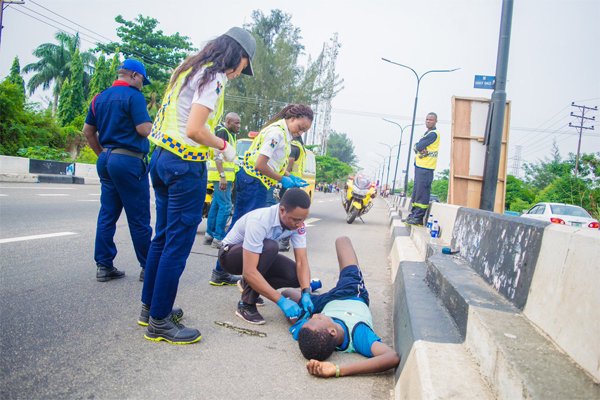 Photo Credit: @lasemasocial