See How Much The BMW That 2Pac Was Shot In Is Being Sold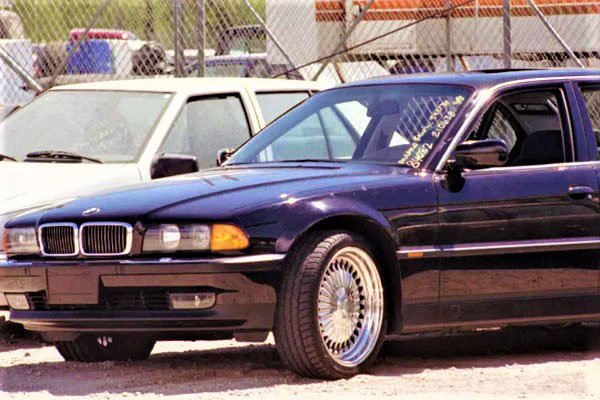 When he was born, he was named Lesane Parish Crooks. His mother, Afeni Shakur, a member of the Black Panther movement, changed his name to Tupac Amaru Shakur in tribute to Incan revolutionary, Tupac Amaru.
Tupac later adopted the stage name 2Pac and Makaveli.
Tupac grew to become one of the most iconic rappers of all time.
On the night of September 7, 1996, after attending the Bruce Seldon vs. Mike Tyson boxing match, he together with his record label boss, Suge Knight, drove around in a black BMW 1996 model. Knight was driving, Tupac was in the passenger's seat.
At an intersection, by the passenger's side, came a late model white Cadillac. From inside the Cadillac, 14 shots were fired.
Tupac was hit four times, twice in the chest, once in the arm, and once in the thigh. Suge Knight was mildly injured by some bullet fragments; but he promptly floored the car, spinning it completely around and took a U-turn so it instantly headed east on Flamingo.
On the afternoon of September 13, 1996 – 6 days after he was shot – Shakur died from internal bleeding.
The  1996 BMW 750il, in which Tupac and Suge Knight were shot , was later acquired by Gary Zimet – the owner of Moment In Time, a company that sells historical celebrity cars.
The bullet-riddled car has been fully restored. The bullet holes on the car's chassis has been completely smoothed over.
According to Gary Zimet, some celebs such as some hip-hop artists, car collectors, and a high-profile athlete based in Europe believed  to be either of Messi, Federer or LaMelo Ball has made inquiries about the car.
However, the car seller hasn't had much luck in selling the car.
The price tag on the car is N 540,000,000 ($1.5 million).