The Management Of Mitsubishi Motors Nigeria Swapped Roles With Junior Employees (PHOTOS)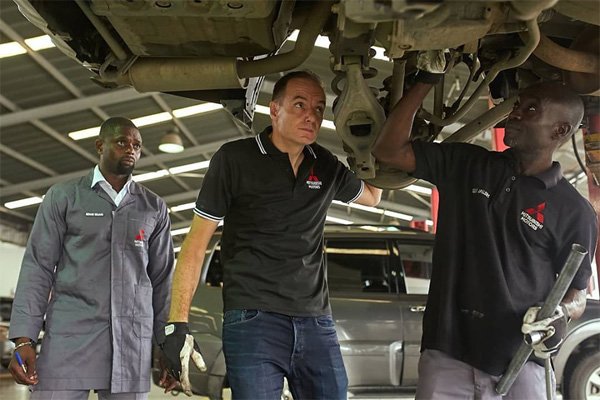 Mitsubishi Motors Nigeria recently had its role swap day. The role swap involves the management of the company playing other roles outside their core responsibilities.
The role swap event enables Management to have a feel of what happens on the other side and to understand the challenges faced by other collaborators.
The exercise is also a strategy to strengthen the team spirit of the employees.
Mitsubishi Motors Nigeria is powered by Massilia Motors, the sole distributor of Mitsubishi Motors and subsidiary of CFAO in Nigeria.
Check out some of the scenes from the 2019 role swap day at Mitsubishi Motors Nigeria.