An American Muscle Reborn; Chevrolet Corvette C8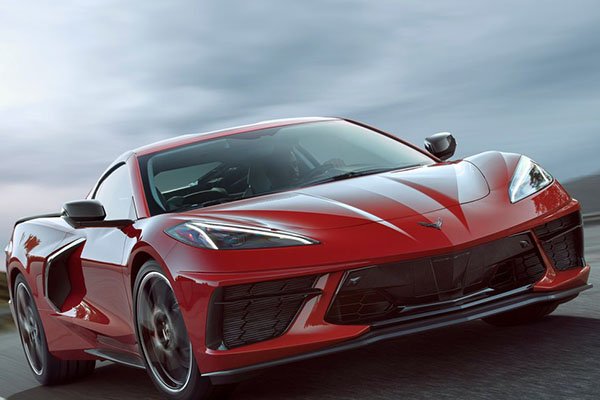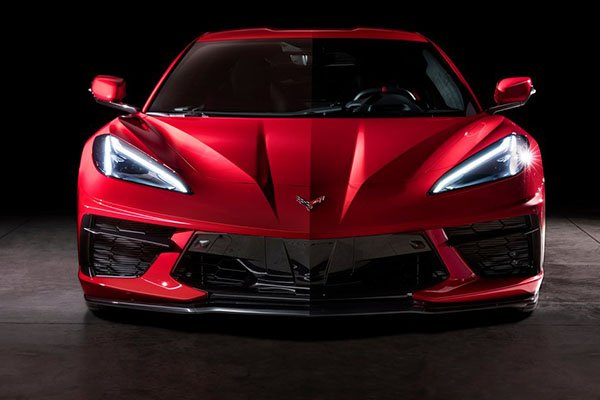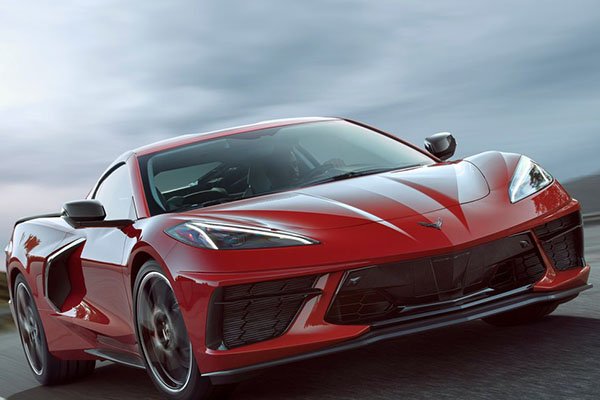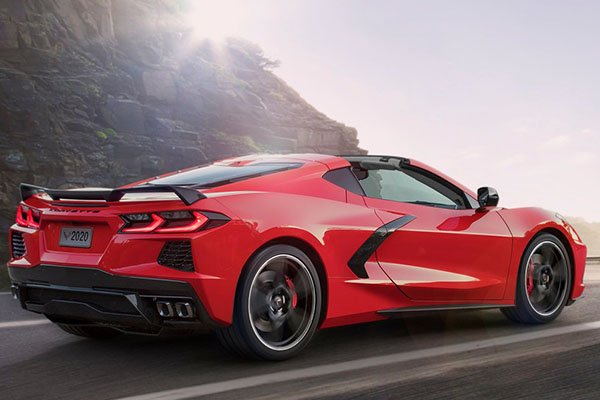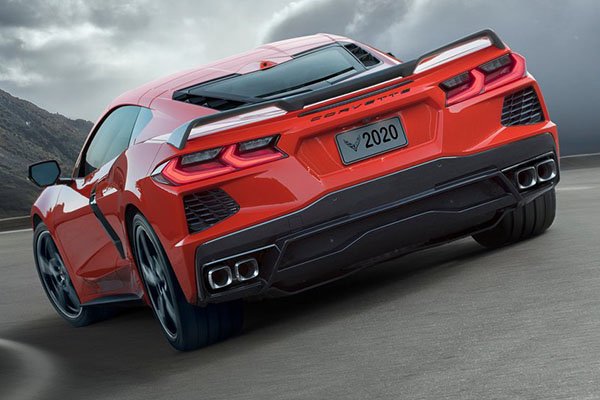 A promise was made, and it has been fulfilled with the launch of the  2020 Corvette C8.
The Corvette, the iconic sports car makes a return with a bang and it is ready to shake it up. The Stingray is expected to feature the traditional high performance and craftsmanship know throughout the history of the Corvette.
A supercar level of craftsmanship, premium materials and attention to detail were critical in designing this model.
The new location of the engine is truly the focal point for the car's design. It's the heart of this next generation Corvette and it sits like a jewel in a showcase, visible through the large rear hatch window. The added attention to detail optimized the appearance of every wire, tube, bolt and fastener, similar to those found in modern track and all-road motorcycle design.
The transformation from the front engine to mid-engine is to make the vehicle lighter and more agile, and power comes from a normally aspirated 6.2 v8 which produces 495hp.  An 8speed DCT (Dual Clutch Transmision) is the only gearbox available. It features lightning-quick shifts, combining the smoothness of an automatic with the action of a manual. And since there's no deceleration between shifts, lap times will improve.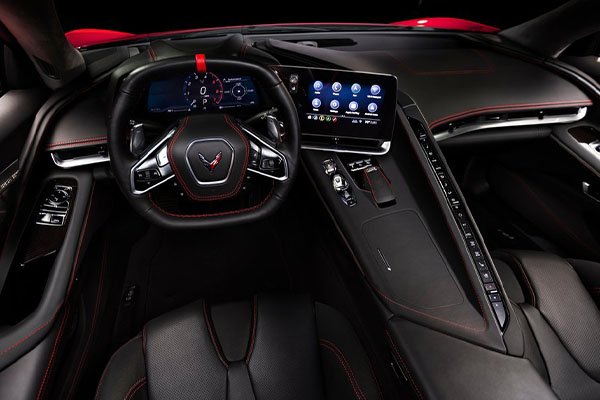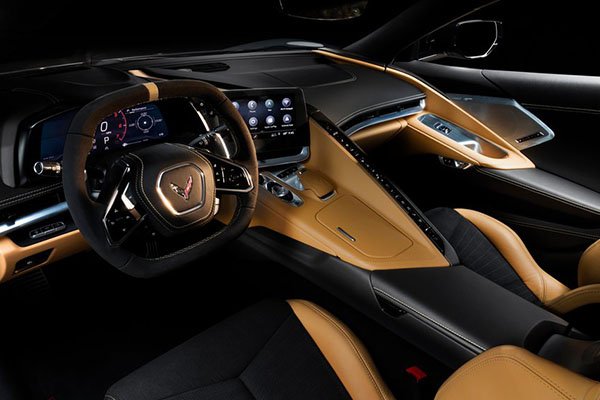 The interior of the Convette is a complete overhaul from the previous model. This powerful machine is equipped with a serious command centre. From the latest Chevrolet Infotainment 3 system† with the 8-inch diagonal color touch-screen to the ingenious available Front Lift, every feature was included to improve your drive. With technologies like The Performance Data Recorder and colour Head-Up Display, the car just may help improve your driving skills . Chevy-first one-touch Bluetooth pairing with Near Field Communication.voice activated systems are standard and the steering comes with paddle-shift. The roof is removable and can be stored in the trunk. The interior is designed with the driver at heart, everything facing his direction for easy access.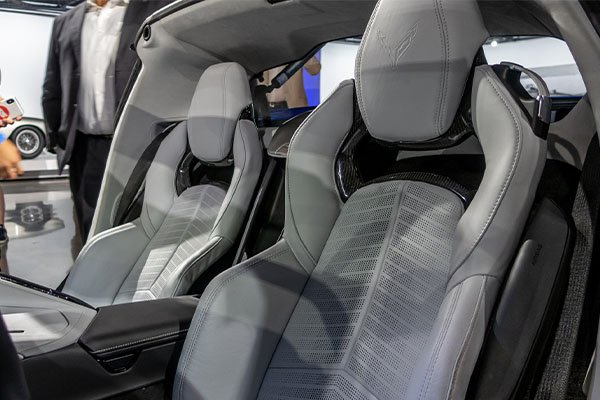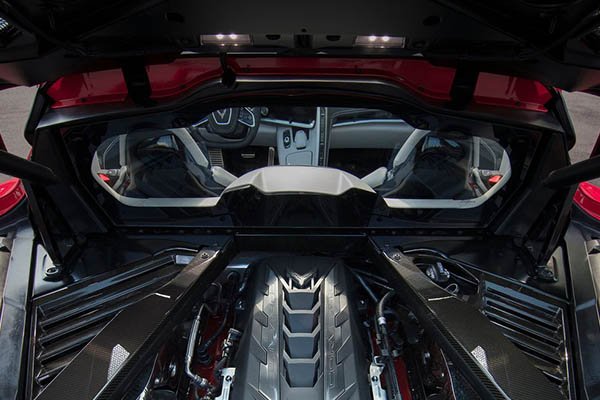 The Chevrolet Corvette C8 Stingray is designed for superior ride comfort on the highway and well-balanced handling on the track. Thanks to sophisticated suspension geometry, tailored tire technology and exquisite attention to structural details. No Corvette has ever felt so comfortable, nimble and yet completely stable. The new Stingray features coil over dampers that create entirely new ride and handling characteristics. The mid-engine architecture allows for a short, straight and stiff steering system, coupled with an updated electronic steering system, making the driver's chassis input instantaneous. The new seating position places the car's center of gravity close to the driver's inside hip, so the car literally turns around the driver. It completely changes the perception of vehicle handling and responsiveness.