See What Ambode Is Doing At Agege-Pen Cinema (PHOTO)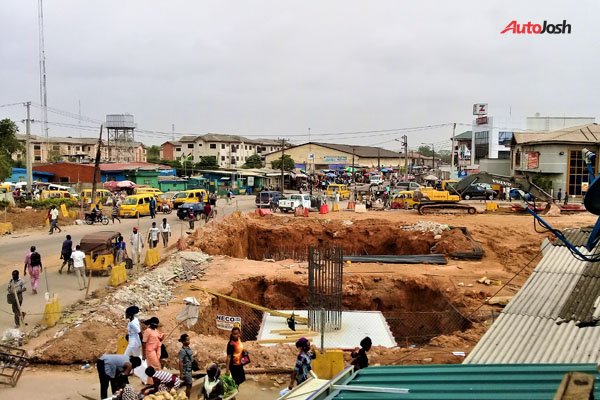 One place in Lagos state with a notoriety for endless traffic gridlock is the Agege-Pen Cinema axis.
There, thousands of commuters accessing that axis lose valuable man-hours. The presence of a railway track there also does not help the situation. Instead, it compounds it.
The presence of the Agege market is another big attraction to that area. Thus, hundreds of thousands of Lagosians access that location daily. Hence, the heavy human and vehicular traffic.
However, all these are about to be history.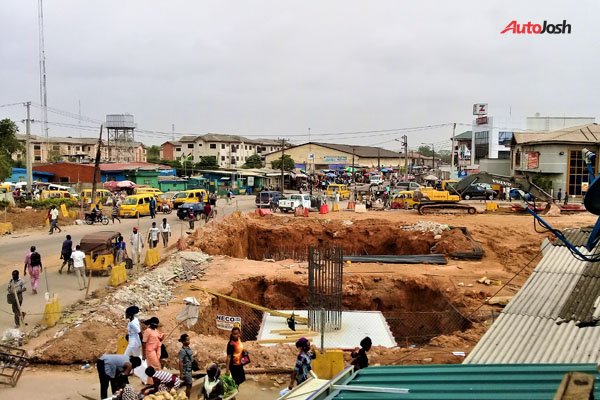 The Ambode administration has commenced full construction work on a flyover and bridge ramp at the Agege bus stop-Pen-Cinema axis.
The flyover and bridge ramp is designed to unlock gridlock at the Agege-Iju-Pen-Cinema axis.
The 1.4km Pen Cinema flyover and bridge ramp will run from Agege down to the Abeokuta Expressway. It is a key intervention strategy by the Ambode administration to address the perennial traffic often associated with the area.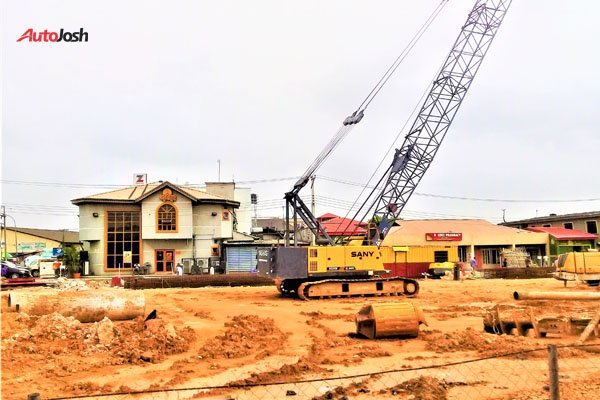 The on-going construction work runs day and night. Heavy lighting equipment and a massive generator have been planted at the site to ensure proper illumination for nocturnal construction activities.
The Pen Cinema flyover and bridge ramp would be equivalent to both the Ajah and Abule-Egba bridges.
The project is expected to be deliver by November 2018.
Indeed, its apparent that Ambode is not joking at Agege-Pen Cinema.
#AmbodeIsNotJoking