See What Ambode Is Doing At Oshodi (PHOTO)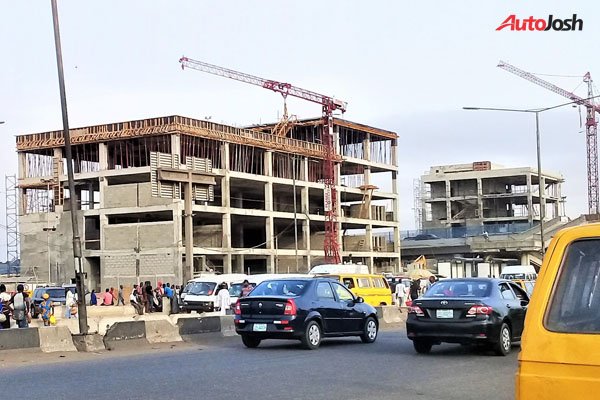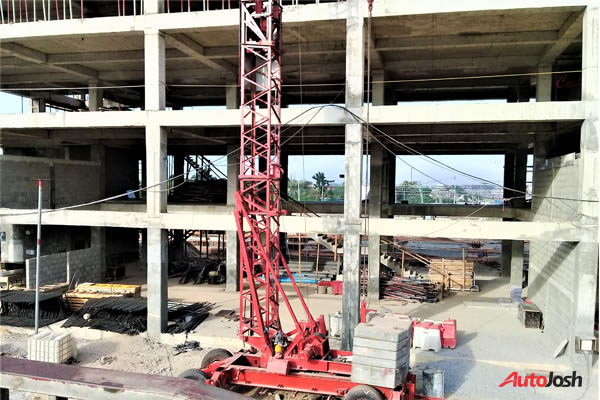 Oshodi is one of the most notorious part of Lagos state.
It is characterized by an incredible degree of chaos and an acute absence of organization. It is also a place plagued by lack of proper sanitation.
Oshodi is a goldmine for "agberos", touts and other social deviants. This explains why there are 13 different motor parks scattered within the area.
This filthy, noisy and crime-prone part of Lagos is also enormously infamous for being overcrowded with both human and vehicular traffic.
However, all that is about to change.
The Ambode administration is currently in the process of rebranding Oshodi. It is being done with the aim of giving Oshodi an ultra-modern outlook.
The ongoing regeneration of the Oshodi axis into a world class Central Business District (CBD) involves the construction of Transport Interchange. The Interchange will aggregate all 13 city and interstate motor parks in Oshodi into 3 multi-storey bus terminals.
The three floor terminals, which will be 30, 000 square metres for each terminal, will take care of the parking and passenger demand.
The Terminal One would be for inter-state transport activities. While, the Terminal Two and Three will cater for intra-city transport activities.
The terminals would have standard facilities including waiting area, loading bays, ticketing stands, driver lounge, parking areas, rest rooms, etc.
It would also come with accessible walkways and pedestrian bridges and a state-of-the-art sky-walk to link all the three terminals, introduction of bus lanes, lay-bys, introduction of green parks to soften the environment and proper waste management strategy, fencing, street lighting and a dedicated security team for Oshodi including surveillance tower, CCTVs, etc.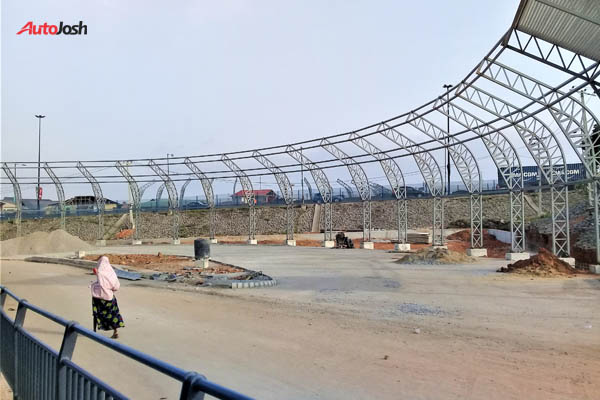 Oshodi in its present state accommodates about one million pedestrians daily with about 100,000 passengers daily accessing the 13 parks scattered within the area, while 76 per cent of the area is dedicated to transport and related activities. It is as a result of this that the place is challenged by serious traffic congestion and other environmental issues.
Upon completion, the Ambode administration would have transformed Oshodi into a world class CBD with business, travel and leisure activities conducted in a serene, secure, clean, orderly and hygienic environment. But essentially, it would also ensure an organized transport system that will ensure free flowing traffic.
Indeed, Ambode is not joking at Oshodi.
#AmbodeIsNotJoking