See What Was Used As Back Seat In A Bus In Lagos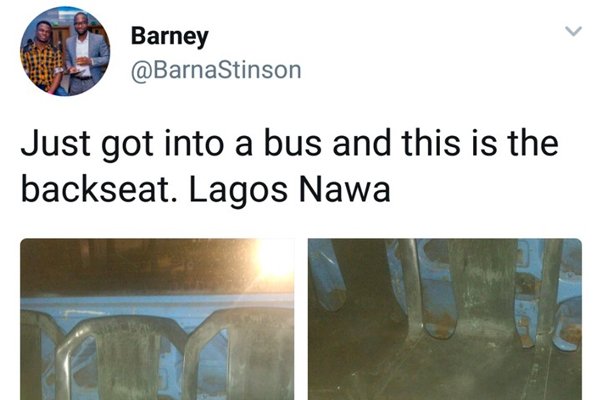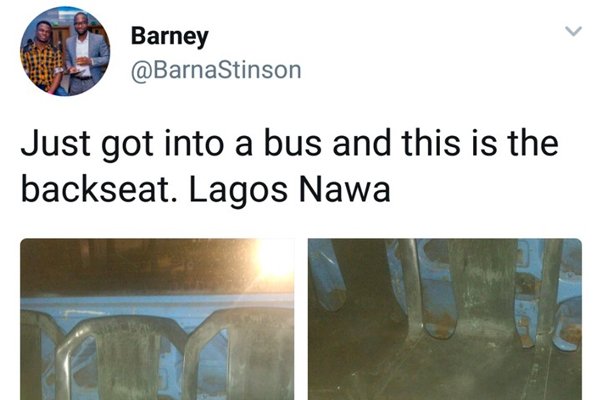 Everyday we get to see new things in Lagos, not only in Lagos but everywhere.
A twitter user @barnastinson has taken to the platform to show what was used as the back seat of a bus he boarded in Lagos.
See more photos.