Skaters: The New Menace On Roads In Lagos (PHOTOS)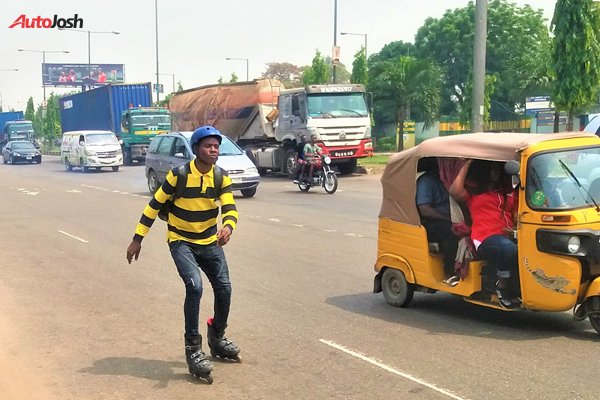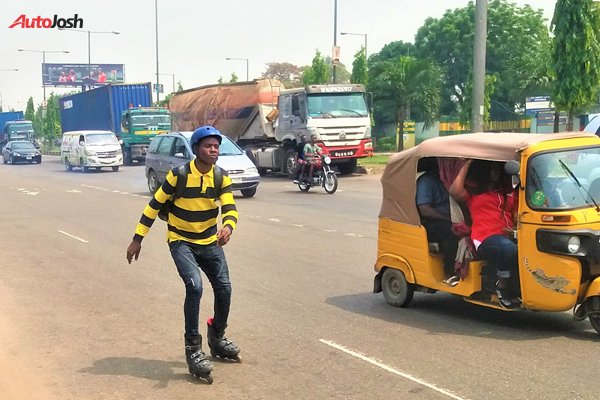 Skating involves using roller blades or skateboards to move or glide around.
Roller-blading and skateboarding have become very familiar sights in major cities in Nigeria.
Although skating is not acknowledged as a sport by the necessary sports bodies in Nigeria, all that notwithstanding,  Lagos, Port Harcourt, Enugu as well as Abuja now have a growing population of youth engaging in this risky sport.
In Abuja, the well-maintained tarred roads attract skaters at weekends. These skaters can be noticed on some roads in the federal capital, converging at Jabi Lake.
However, in Lagos state, the activities of skaters have become a menace on the roads.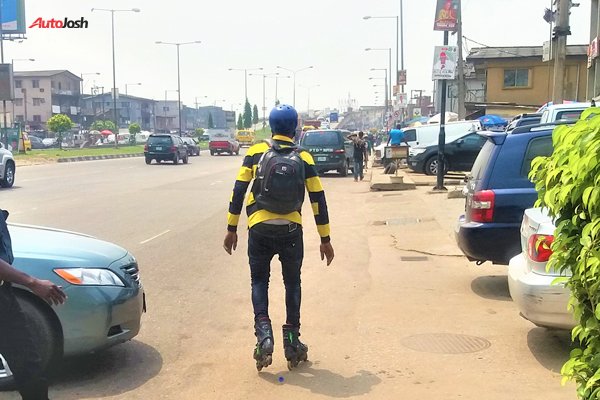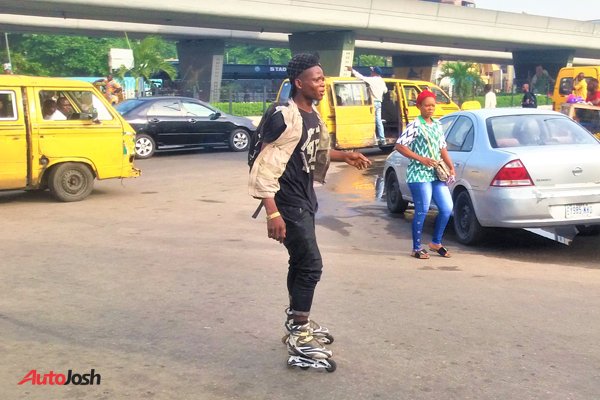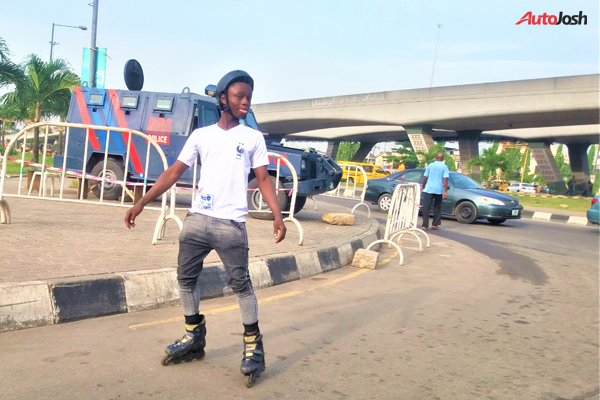 Indeed, skating is a risky sport. However, skating in an unorganized environment makes it even riskier – and Lagos is notorious for its disorganize setup and traffic scenarios.
The presence of skaters on the road – engaging in risky maneuvers – is not helped by the fact that there are no skating parks in Lagos. Although, the National Stadium, Surulere, offers a makeshift skating arena.
On the streets and highways, it is typical to see skaters holding on to buses or commercial tricycles (Keke NAPEP), etc.
These are dangerous tactics because when the speed of the vehicle becomes very high, the skater might not be able to control their own movement.
Even more worrisome is that these skaters do not put on protective gears to protect them in the event of an accident. Some of these protective gears include a helmet, elbow pads, wrist guards, knee pads, etc.
Furthermore, any fatality resulting from a skater holding on to a vehicle would most likely be blamed on the driver, as ignorance of the presence of the skater might not be acceptable by the authorities.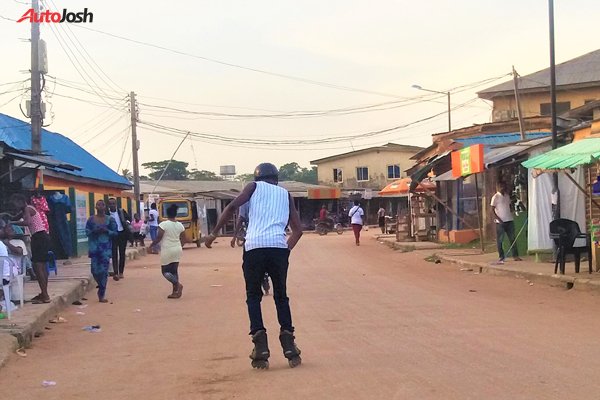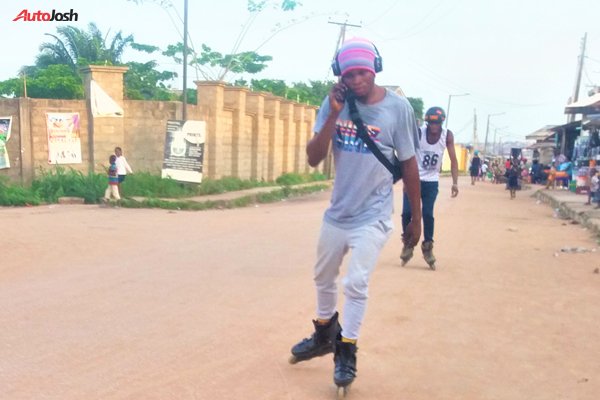 During the administration of Governor Fashola, a ban on skating  activities on the roads in Lagos was effected.
According to Fashola, "They cannot skate on the highways. It is a violation of the traffic law 2010. I implore all parents to call their children and their wards to order because any child found skating on the highway will be arrested and will be brought to justice. It must stop today. Skating on the highways has to stop now. The danger is too much and it is the responsibility of the government to safe lives,".
On their part, the Federal Road Safety Corps (FRSC) discourages skating on the roads.
Currently, no regulations apply specifically to skaters.