South Africa Seizes Air Tanzania ₦32.6b Aircraft Over An Unpaid Debt Of ₦11.9b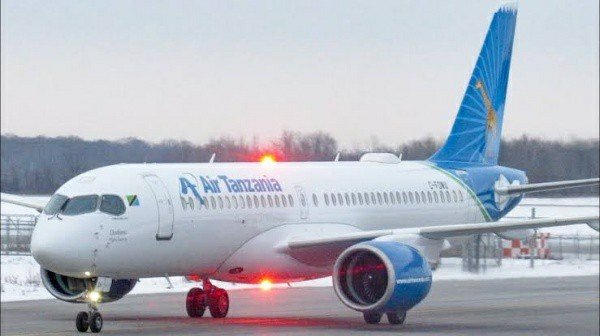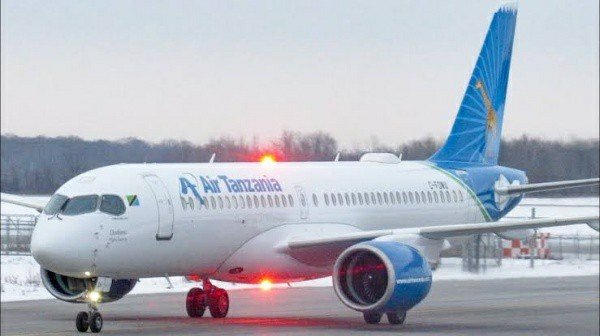 South Africa on Friday seized an aircraft belonging to Tanzania's national carrier, Air Tanzania, over a farmer's $33-million compensation claim for land which Tanzania forcefully collected decades ago.
The Air Tanzania plane was seized at Johannesburg's OR Tambo International Airport after it landed on a scheduled flight from the Tanzanian economic capital Dar es Salaam.
Lawyer Roger Wakefield of Werksmans Attorneys, a specialist in cross-border disputes, said the seizure followed an order granted by the High Court in Johannesburg on Wednesday.
Here Is What Happened:
In the 1980s, according to Lawyer Roger Wakefield, the unnamed farmer was jailed for nine months while his massive privately-owned bean and seed farm, including equipment, 250 cars and 12 small planes, was seized by the Tanzanian government.
The government of Tanzania later agreed to compensate the Namibian-born Tanzanian farmer with $36m (₦13.1b) in the 1990s — but the government only paid $20m (₦7.3b).
The outstanding balance of $16m (₦5.8b), which has accrued interest over the decades, now stands at $33m (₦11.9b).
The seized Airbus A220-300 aircraft, which was delivered brand new shortly before Christmas to Air Tanzania, is said to worth about $90m (₦32.6b), according to Wakefield.
The Lawyer said:
"If we have to auction it we certainly will" 
"It will remain under attachment until they pay the debt or put up security for the claim"
This is not the first time that an Air Tanzania plane will be seized.
In 2017, an Air Tanzania Bombardier Q400 aircraft was seized by Canadian authorities over an unpaid debt of $38 million owed to a Canadian engineering company since 2010.
The Bombardier Q400 aircraft was released in March 2018 after Tanzania's prime minister and attorney general negotiated its release.