South African Police Officer Flaunts New Car He Bought After 13 Years Of Walking To Work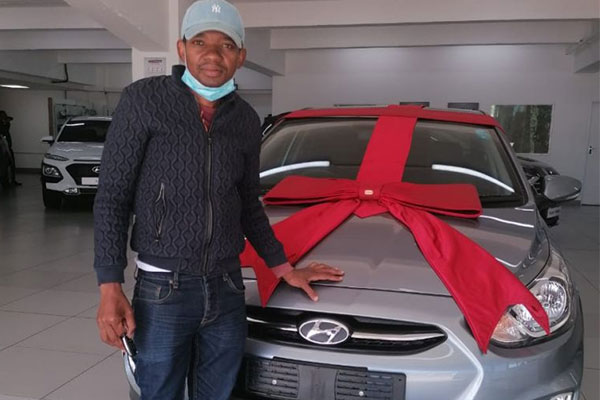 South African police officer rewards himself with a new car he acquired after 13 years of working and walking to work.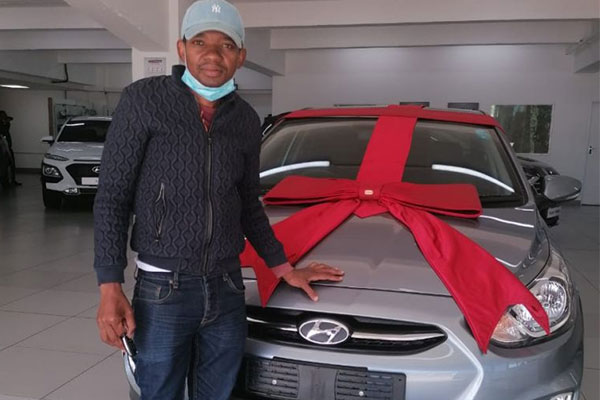 A South African police officer Constable Zungu is full of praises after buying a new ride 13 years after joining the police force. His ride is a Hyundai Accent subcompact sedan with sharp good looks and sturdy engineering.
Taking to his Linkedln account to share the heartwarming news, Zungu narrated how he had "worked" and "walked" for 13 good years before being able to buy his car.
He thanked God for everything he has done so far, despite not being where he had wanted and wished to be in terms of career.
"Finally, after 13 years working and walking to work🙊.
Well, 🤔I may not be where i wanted and wished to be in terms of my career 📚 but im grateful that God has been so good to me. 😊🙏"
Reactions have trailed his huge achievement, with his post receiving over 46k likes as of time of filing this report.
Constable Zungu also thanked all the users for responding positively to his post with "lovely and motivating messages".
"I wish to thank you all for the great, kind, lovely and motivating messages that you have sent me and for your great wishes.
I am still shocked that within 4 days of my post you have responded to me with 1500 great comments, 808.405 views which are approaching a million now 🙈 , 32.696 likes and this has made it even more confusing to me on how to thank you all one by one.
May God bless you all. Great is thy faithfulness, morning by morning. 🙏 😊"