Speed Limits For Vehicles In Nigeria – FRSC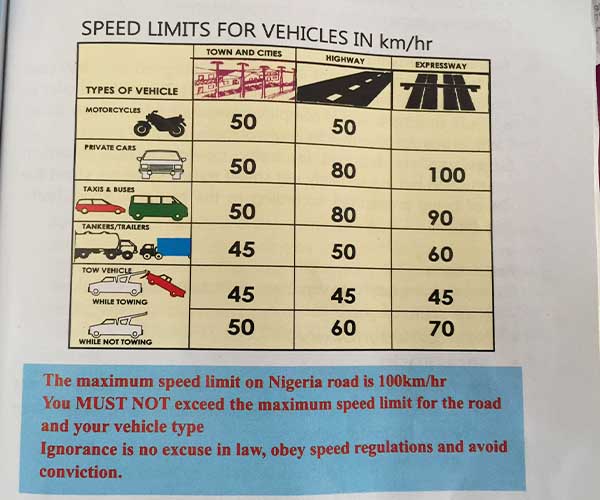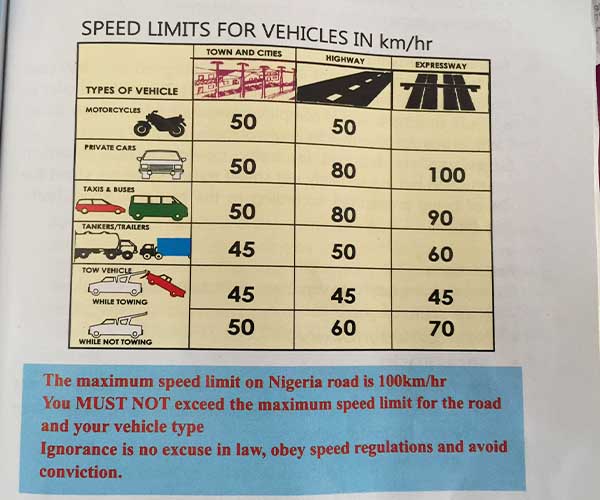 Are you aware we have speed limits in Nigeria?
Implementation may be next to non but the policy does exist as seen in the attached snapshot.
The maximum speed limit in Nigeria is 100km/hr… and there is even a caveat that says "Ignorance of the law is not an excuse"
Tell us if you like these speed limits to be implemented or not..