This Techrules Ren Is An Amazing 1,287-HP Supercar From China (Photos)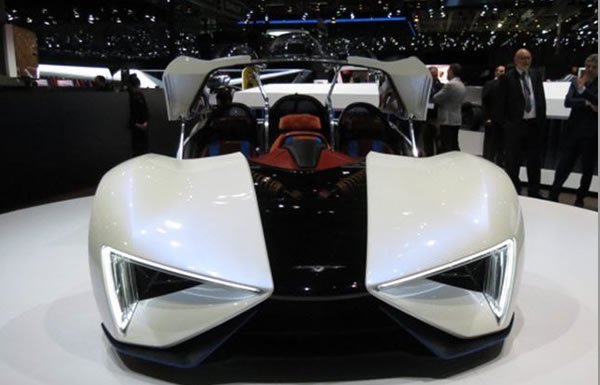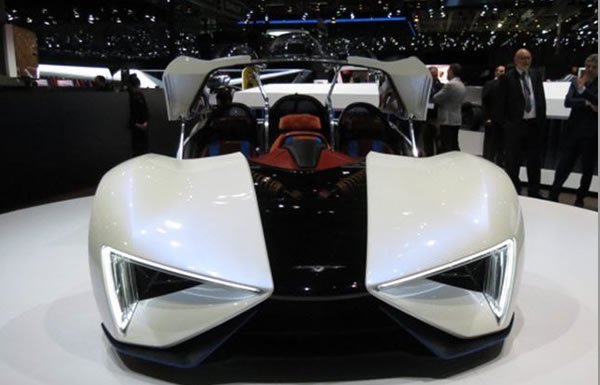 You may not like the name but you'll definitely love the looks. The Techrules Ren is one of the most amazing cars to come to the 2017 Geneva Motor Show.
The Swiss Auto Show could not resist this ride due to its outrageous power, extreme design and unique features.
It is a Turbine-Recharging Electric Vehicle (TREV) which can produce up to 1,287 horsepower. You can opt for 3, 4 or 6 electric motors. In the 3rd option, two motors power the front wheels and four power the rear wheels.
The jet-like cabin can accommodate up to 3 people in a unique sitting configuration.
You can also opt for the 14 kWh, 25 kWh or 32 kWh battery. The batteries can charge from flat to 80% in just 15 minutes using a
DC fast charger
.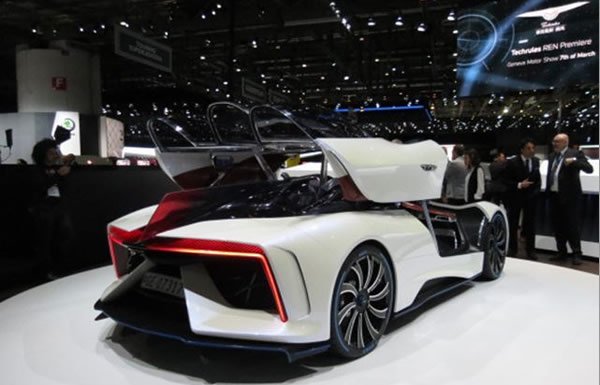 The Ren can run on petrol and natural gas but diesel is deemed to be the most efficient.. and it can the run 727miles with 6 electric motors, 25 kWh battery and 80 litres of diesel. However, the electric-only version won't take you more than 124 miles. Top speed is 199 mph with 0-62 mph in 2.5 seconds.
It has no side mirrors. Instead, it uses screens that shows the sides and rear of the car. The price tag of the production version is estimated at N455million ($1million).