This Is How To Spot A Flooded Car (Video)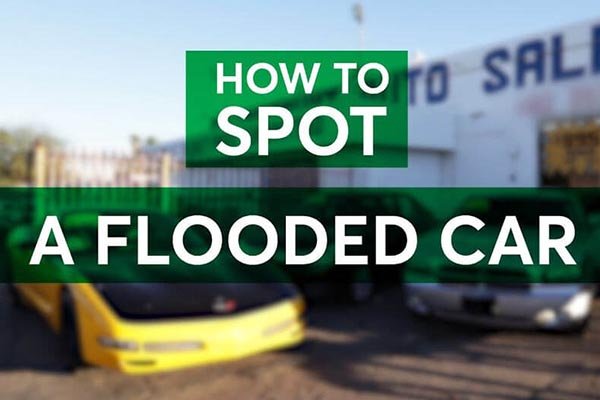 After Hurricane Harvey and Irma, the number of flooded cars listed on USA auction sites has more than quadrupled.. especially in Texas and Florida. Recently, some of the auction yards commenced daily auctions as against once or twice a week.. in order to dispose the damaged vehicles as soon as possible.
Also, we do not need a soothsayer to tell us a large number of these vehicles will land in Nigeria.. In-fact, I have received several call from people who intend to cash in on these flooded cars. Well, I have been able to discourage some from going on such a wild goose chase while a few are still contemplating; thinking flooded cars are always cheaper.. not knowing they can be way more expensive.
For those who would like to know why it is bad to buy a flooded car, I would do a post as soon as possible to give you more insight..
Meanwhile, watch this video from Consumer Reports which would enlighten you on how to spot a flooded car.. and if you are not sure of how to do all that, don't forget to visit a professional inspector.
See Related Post Beware: Flooded Cars From Hurricane Harvey Are Getting Lined Up Already (Photos)