Beware: Flooded Cars From Hurricane Harvey Are Getting Lined Up Already (Photos)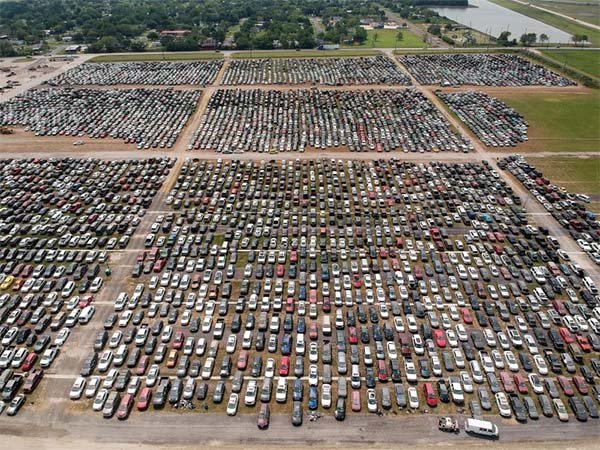 Are you thinking of buying a car soon? Probably Yes.
So be careful as flooded cars will be hitting the Nigerian Auto Market pretty soon. With over 1,000,000 cars being totaled by Hurricane Harvey and Irma… a great chunk of them is definitely heading to Nigeria.
Our Government will prolly do nothing to stop these cars from getting here.. but you can do something to prevent yourself from buying one.
Buying a cheap and flooded car will most likely do you more harm than good.. such cars usually give unlimited issues like engine knock, transmission problems and some other epileptic attitudes like windows rolling down instead of going up or the volume of the sound system going up while you are trying to reduce some noise.
Do a thorough inspection, do a VIN check before you buy the next and don't fall victim of a lemon car.
Have you gotten one of such flooded cars before, tell us your experience in the comment section.
Don't forget to share, follow us on Facebook and subscribe for our newsletter.
See Related Post 8 Safety Tips For Flooded Vehicles – 9ja HSE Professionals
See Related Post 8 Safety Tips For Flooded Vehicles – 9ja HSE Professionals