Spy Shots Of 2019 Porsche 911 On Track (Photos)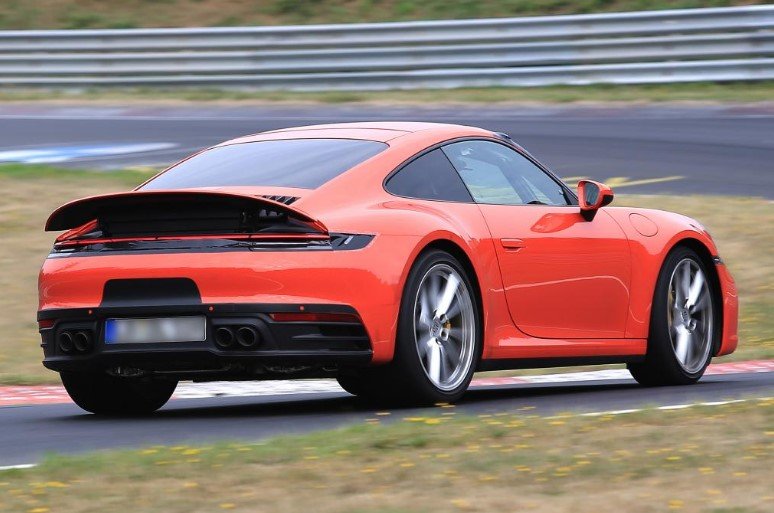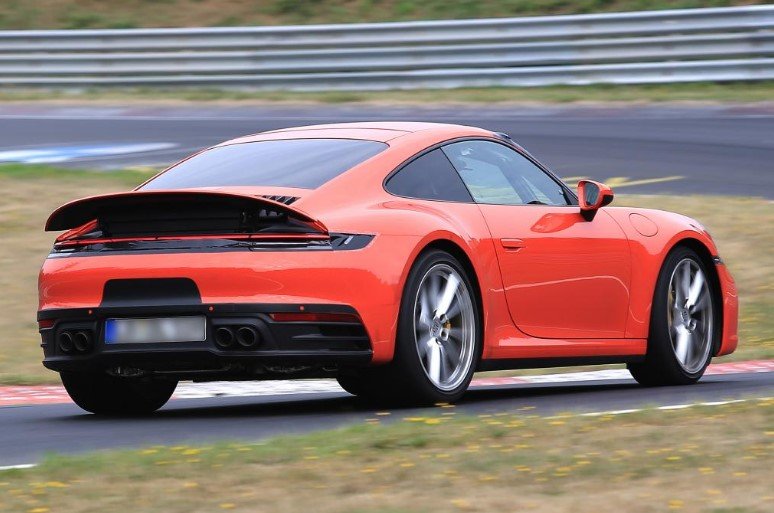 The 2019 Porsche 911 was caught when it was being test driven on track. It didn't take much to notice the new spoiler on the rear.
The images gotten from the track shows that the Porsche are almost done with completing the 911.
The car will be officially revealed to us later this year, possibly at the 2018 Los Angeles Motor Show.
When it comes to the shape of this new 911, it is not very different from the iconic shape of the 911 we have always known. When you get to the rear of the car, you'll notice some changes in the rear apron. It's solid and simplified, but sits beneath a new LED taillight setup consisting of a tail-width LED lighting bar.
Amazing Pictures Of The 2020 Mercedes Benz GLE
The 911 will have a wide range of variants for buyers to choose from . It will spread across Turbo, GTS, GT2 and GT3 variants. The next 911 will be the first-ever production version to get hybrid power.