Stellantis Looking To Invest In Hydrogen Technology For Future Models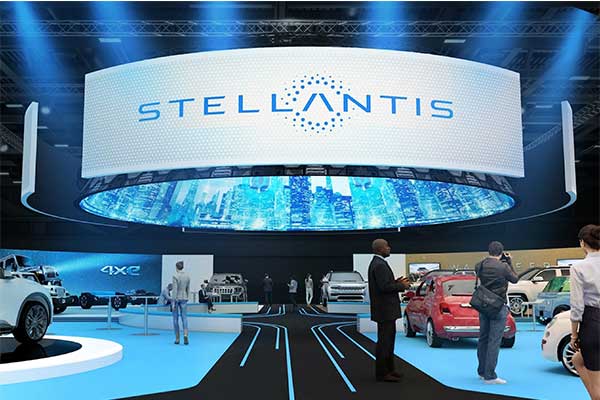 Stellantis, the world's third-largest carmaker, launched hydrogen-powered mid-size vans late last year and aims to expand its hydrogen offer to large vans in Europe in 2024 and in the U.S. in 2025, "while further exploring opportunities for heavy-duty trucks".
To make this a reality, the company wants to invest in Symbio, a company specializing in hydrogen-powered mobility. Stellantis will join existing shareholders Faurecia and Michelin.
"Symbio's technical roadmap perfectly matches with Stellantis' hydrogen roll-out plans in Europe and in the US," said Stellantis CEO Carlos Tavares. "This move will foster the speed of development to bring low-emission products to our customers, beyond traditional electric vehicles."
Patrick Koller, CEO of Faurecia, adds: "By the intention of acquiring a stake in Symbio, Stellantis confirms the robustness of Michelin and Faurecia's approach to creating a global leader in zero-emission mobility. The new setup will accelerate and globalize Symbio's growth to the benefit of its customers."
This transaction will enable Symbio to expand its development by capitalizing on Stellantis' leadership in the European and American automotive markets. The closing of the transaction is expected to occur in the first semester of 2023.
In October 2022, Symbio announced its HyMotive project to accelerate its industrialization and disruptive innovation, which will increase its total production capacity in France to 100,000 systems per year by 2028 while generating 1,000 additional jobs.
It's encouraging to see that more and more automotive giants are considering other clean alternatives to BEVs. Toyota, BMW, Honda, Volkswagen, and others are already developing hydrogen-powered vehicles and have been working on the project for some time.
With yet another big name entering the fuel cell space, there may be hope that we won't all have to drive similar EVs in the decades to come.