Subaru BRZ 10th Anniversary Edition Unveiled In Japan, Limited To 200 Units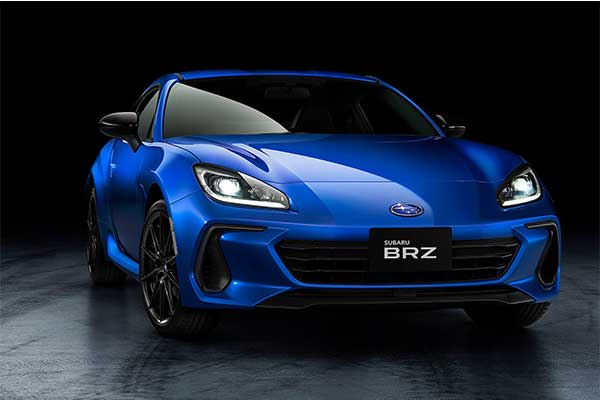 Its been 10 years since Subaru debuted the BRZ sportscar and since then it has been waxing strong even though the small sportscar genre is a dying breed. To celebrate this milestone, the Japanese automaker has unveiled a limited edition anniversary edition with only 200 units to be made.
The model is based on the mid-spec S trim rather than the flagship R, but it comes with a few extra bits to justify its commemorative nature. The stand-out feature is the standard 18-inch aluminium wheels, finished in black. The same dark treatment has been applied to the BRZ emblem on the tailgate and the mirror caps. There is also a 10th-anniversary sticker on the rear side windows, but other than that, the special edition looks just like any other BRZ.
Subaru has added blue stitching throughout the car to match the World Rally Blue exterior paint. Moreover, Subaru has stitched the words "10th Anniversary" into the door card, just to the left or right of the seats. It's an odd place, as you won't be able to see that when you're sitting in the car based on our experience. The doors extend behind you in most cases.
The 2022 BRZ limited edition model is powered by the same 2.4-litre naturally-aspirated Boxer engine producing 228 horsepower and 184 lb-ft of torque as the standard model. Customers can order the special edition with a 6-speed manual gearbox or the 6-speed automatic transmission.
For now, the 2022 Subaru BRZ Limited release sports coupe is only for the Japanese market.