Watch : Tacha Loads Her Mercedes Car On Car-Carrier As She Plans To Use The Ride In UK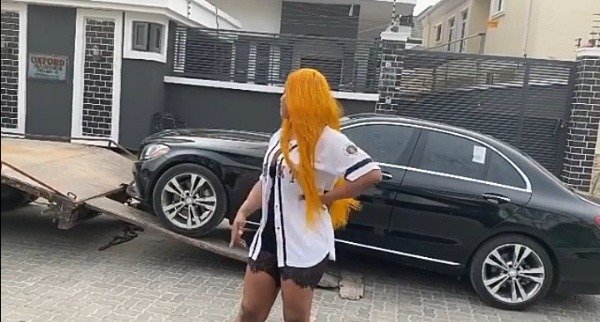 This is the moment BBNaija's Tacha loads her Mercedes on a car-carrier as she plans to use the luxury ride in UK next month.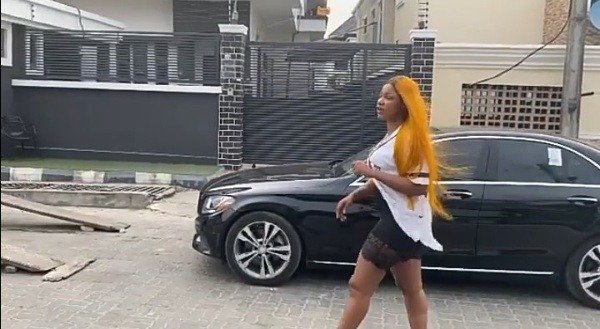 BBNaija star, Natacha Akide, popularly known as Tacha, has taken to her instagram page to share a video of her Mercedes-Benz being loaded on a car-carrier.
She said in the shared clip that the black Mercedes-Benz is on its way to UK as she plans to use the sedan when she arrives in UK next month.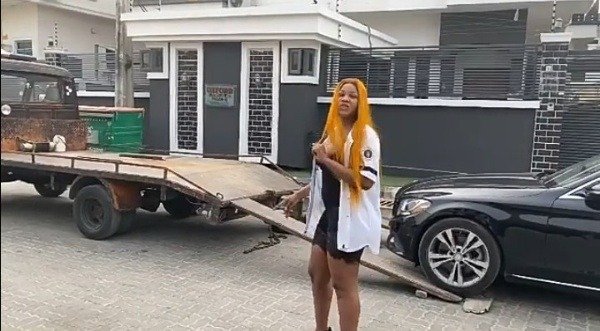 Tacha tagged the video with : SEE YOU IN MARCH 🇬🇧 , which implies that the black Mercedes-Benz will travel ahead of her planned trip to UK.
But the question again is.  Why would Tacha want to ship her left-drive car to a country that uses a right-hand drive.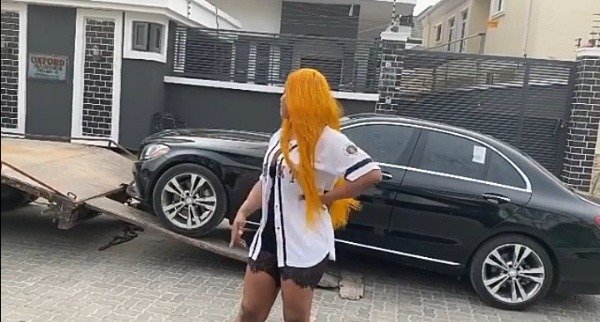 Despite been legal in UK, Tacha still has to consider insurance, Import tax, as well as registration.
Still on the Mercedes car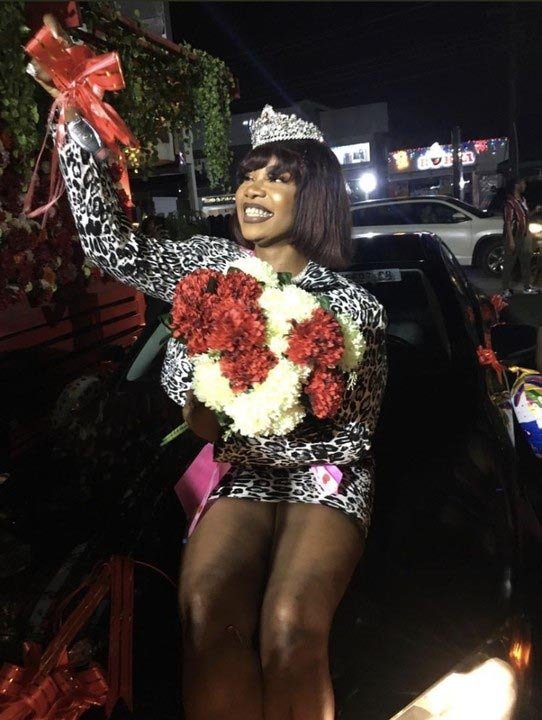 The self-acclaimed "Port-Harcourt first daughter" received the "Mercedes gift" from her fans on the eve of her birthday in December, 2019. According to a trending video, her fans were excited to hand over the key to her.