Tanker Goes Up In Flames On Otedola Bridge In Lagos (PHOTOS/VIDEO)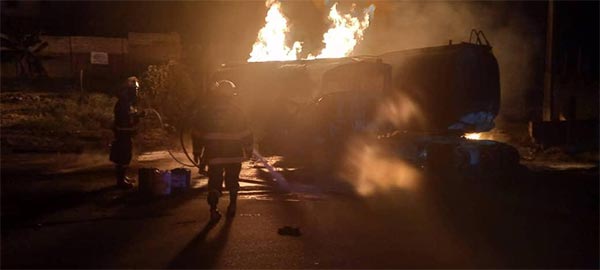 Yet another fuel tanker explosion has gone up in flames in Lagos, this time, it happened on Otedola Bridge in the state.
No life was lost, according to a report for eyewitnesses
The fire broke out around 2:00 a.m. on the interstate bridge, which has been the scene of horrific motor accidents over the years.
A report from the Lagos State Emergency Worker said that there were no casualties in the latest accident.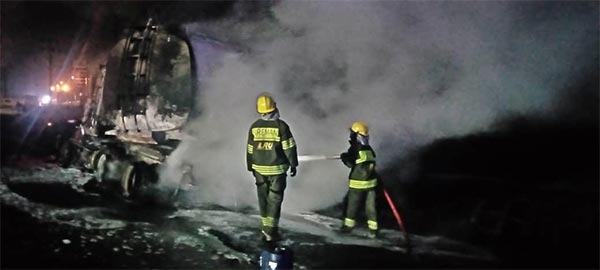 It was unclear what actually caused the accident. However, previous ones could actually be traced to faulty brakes or overspeeding through the slope. An emergency official said additional information about today's accident would be made public soon.
Watch Video Below
This accident came weeks after Lagos witnessed a string of explosions that claimed lives and injured others in different suburbs of the commercial capital.