#ENDSARS Protest: Kwara State Governor Spotted On Okada (Video)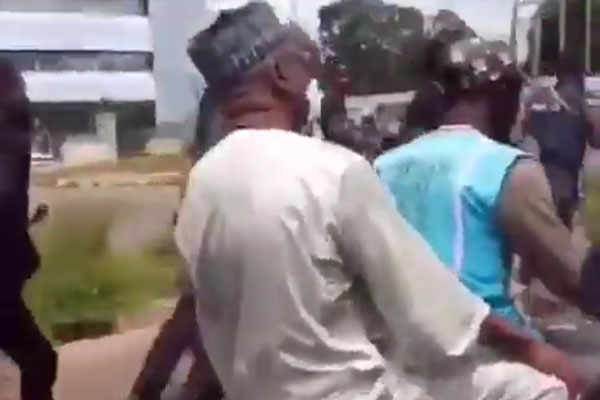 As demonstrations against police brutality and extra-judicial killings continue across the country, Kwara State governor Abdulrahman Abdulrazaq was spotted on a bike popularly referred to as Okada in Ilorin, Kwara. In the video, some people around him could be heard chanting end SARS.
The governor of Kwara State, AbdulRahman AbdulRazaq was seen on Okada joining protesters in the state capital, Ilorin. Governor AbdulRazaq was said to have marched with the youths after addressing them and assuring them of his support.
He also asked for the list of victims of Special Anti Robbery Squad (SARS) brutality in the state.
Watch Video Below
This is however not the first time the Governor would be found on Okada, an instance of such happened in 2019 when the governor was said to have shrugged off his security details and walked across the street opposite the government house to charter a bike to take him to certain parts of Ilorin in other to monitor the progress of some projects.