#EndSARSProtest: See How Nigerian Youths Cleaned Protest Venues After Protesting (PHOTOS)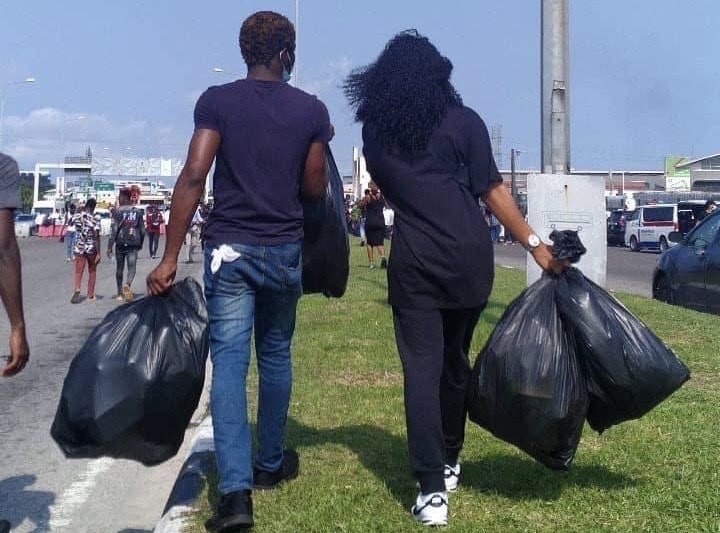 The government has always shown unbelievable disbelief in the potentials of Nigerian youths. However, the youths remain unstoppable in their progressive and solution mindsets.
The decent and organized attitude of the Nigerian youth was further exhibited during the ongoing protest against the brutality of the Anti-Robbery Special Squad against (SARS) across the country. In their usual coordinated and cooperative manner, protesting youths deemed it fit to clean up the protest venues in the country.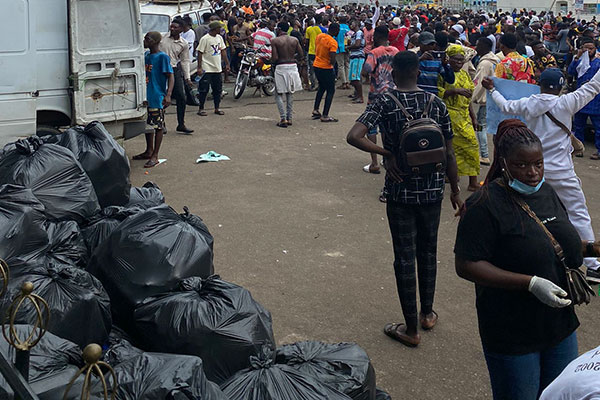 While sharing some of the pictures, Chimee Adioha wrote " A phone pressing generation that cleans up after protest. This country doesn't deserve us at all."

Recall that Nigerian protesters have promised to keep up their campaign seeking justice for victims of police brutality. In the meantime, they seek the overhaul of the security apparatus, even as authorities announced the immediate disbanding of a notorious anti-robbery unit. The unit has long been accused of grave human rights abuses.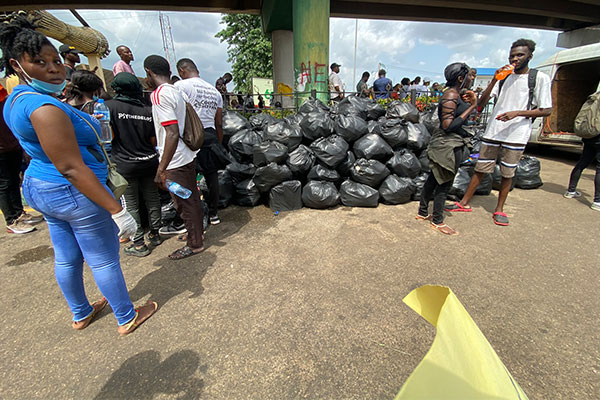 Thousands of people this week took to the streets across the country to protest against police brutality. Meanwhile, they demand the complete abolition of the Special Anti-Robbery Squad (SARS). Many more used the #EndSARS hashtag online to share stories alleging extortion, torture, and disappearances. Worse still, part of the allegation is murder at the hands of members of the unit.

Immediately after each protest, the youths have taken it as a duty to clean the ground of the protest. This suggests that Nigerian youths are not lazy and they are worth paying attention to.
This would definitely counter President Muhammadu Buhari's stance on Nigerian youths in an interview in the UK. President Buhari said, "More than 60 percent of the population is below 30. A lot of them haven't been to school and they are claiming that Nigeria is an oil-producing country. Therefore, they should sit and do nothing, and get housing, healthcare, education free," President Buhari said this during a panel appearance with world leaders at the Commonwealth Business Forum in London.